Uncategorized
Introducing Teaching Strategies' Distance Learning Solution & The Creative Curriculum® Cloud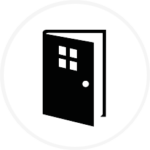 At Teaching Strategies, we are committed to advancing the field of early childhood education. Watching the radical impact COVID-19 has had on early childhood education, we knew we had to do more to ensure early childhood educators have access to the high-quality, integrated resources; responsive, ongoing support; and research-based, research-proven solutions they need to address these changes.
"We know families are relying on access to high quality early childhood education programs for fall. While many states' plans are still in flux, our new initiative is designed to help programs build a learning plan that is flexible and resilient—so that educators and the families they serve aren't left in the lurch," said Teaching Strategies CEO John Olsen. "We want educators to feel prepared, connected, and confident to support the development of every child, regardless of where that learning takes place. The Distance Learning Solution integrates essential components of instruction into a single, adaptable digital experience to meet unique educator needs now and into the future."
That's why we've created a new Distance Learning Solution and The Creative Curriculum Cloud. With these new offerings, we want to ensure that early childhood educators are prepared for the new school year, no matter the back-to-school scenario—whether it's distance learning, a traditional classroom setting, or a hybrid model. Our new Distance Learning Solution enables you to
prepare for any back-to-school scenario and easily pivot between print and digital;
ensure 24/7 access to your curriculum, including new family resources, with our new digital solution, The Creative Curriculum Cloud;
build powerful family partnerships with new two-way communication, family observations, and a comprehensive library of videos modeling learning activities that families can do at home;
set teachers up for success in adapting to substantial change by providing unlimited access to a comprehensive library of on-demand online courses that will help them keep up with the most current early childhood best practices for in-classroom or remote learning; and
integrate formative assessment to assess COVID-19 learning loss, meet children's individual needs, and ensure all children can progress.