Best Practices
On Loss and Getting Schools Ready for Children Again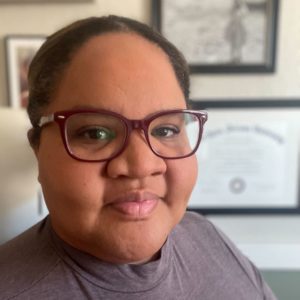 Nicol Russell, Ed.D.
Vice President, Implementation Research, Teaching Strategies
I read a news article[1] just last week that said almost 40,000 children in the United States have lost at least one parent due to COVID-19. My heart feels heavy even now as I repeat that statistic. My own mother passed away when I was 14, and the deep grief I felt as a child has never left me. To think of so many children suffering that kind of heartache is almost overwhelming. It's a reminder that we should keep in perspective what has been lost during the pandemic.
What was lost?
When it comes to loss suffered by young children, folks have been talking about "learning loss," and I get a twitch from the very idea. It feels like a misnomer for a number of reasons, but namely because learning happens wherever children are. If you have lived with a young child during the pandemic like I have, then you know learning has not been lost. Children's play is learning, and their families and caregivers are their teachers.
So, if it wasn't learning that was lost, what was?
Opportunities. Opportunities to build relationships with adults and peers were lost. According to the National Scientific Council on the Developing Child, "establishing successful relationships with adults and other children provides a foundation of capacities that children will use for a lifetime."[2] When children are learning, these relationships help them learn more things, from multiple perspectives, and in more robust ways. Learning in such greater depth and breadth helps get children ready for future learning.
What was learned?
 One thing we have learned about teaching and learning during the pandemic is that they are not defined by the classroom. I said it earlier, but I'll say it again here: learning happens where children are. In the same spirit, I'll say this: teaching happens where teachers are. I personally witnessed teachers coming up with lessons adapted for remote learning with little notice. I talked to and worked with program administrators who were focused on three things: connecting with children, engaging with families, and supporting their teachers and caregivers. I learned that what everyone wanted and needed were the right tools and resources to make it through. From me, they wanted a good partner who could help them think through their ideas, their plans, and the potential implications of their decisions.
How do we move forward?
As schools and centers anticipate more children returning to in-person learning, it is important to think about a way forward. Here are five recommendations.
Program leaders will need to use their data to establish where children were pre-pandemic, where they are now, and how to scaffold their development so it is maximized in the next year.
Parents and other family members will need to be included in the development of learning goals so they are appropriate and meaningful to the children. The pandemic showed us that family engagement can look different for each family and is completely attainable if there is flexibility and intentionality.
Teachers should prioritize children and relationships first and foremost. Children have lost time to be in close proximity to one another and to teachers. Give them time to learn how to be part of a learning community and develop a sense of closeness to one another.
Program leaders should ensure teachers have the tools and resources they need to support the immediate and long-term needs of the children. The pandemic will have affected children in a variety of ways, so teachers will need to be prepared to provide matching levels of support.
Teachers will need to be responsive to what they know about each child, leading to differentiated instruction, while using their data to facilitate whole-group and small-group learning experiences, too.
As children come back to the classroom, remember that many of them have experienced significant losses during the pandemic. What they will need most is to know that they are safe and cared for by their teachers and caregivers, not that they are "behind" any pre-determined expectations. They will need what everyone—including families, teachers, and program leaders—will need: grace and tenderness.
In a recent webinar we explored the question, "How can we make sure that schools are ready for children?"
[1] https://www.usnews.com/news/health-news/articles/2021-04-07/nearly-40-000-children-have-lost-a-parent-to-covid-analysis-shows
[2] https://developingchild.harvard.edu/wp-content/uploads/2004/04/Young-Children-Develop-in-an-Environment-of-Relationships.pdf