Best Practices
Prioritizing Teacher Self-Care and Mental Wellness Has Never Been More Important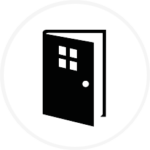 It seems like the term "self-care" is being thrown around everywhere, especially lately. We all know that it's important. We all know that it's necessary. Yet sometimes, it also feels like figuring out self-care is just another thing we need to add to our never-ending to-do lists—and who among us has the time for that? Self-care is most important during times of stress, but for most of us, the fact is that we are the least likely to think about taking care of ourselves when we are the most overwhelmed. So how can we make sure to take care of ourselves when we need it most?
As every program, school, or district administrator is already keenly aware, teachers who have been returning to school and child care settings this year, post-pandemic, are experiencing stress, fatigue, and burnout like never before.
These statistics may seem impossible, but they are very real, and they have the potential to have a tremendously negative impact on the field of education and on outcomes for children for generations to come. The fact is, every committed educator is spending all their time prioritizing the needs of the children in their classrooms—very often (if not always) at the expense of their own needs. But here's the truth: we can't give what we don't have. We can't care for others if we aren't caring for ourselves. What's happening to teachers now simply isn't sustainable.
How can teachers effectively teach; effectively observe and assess children; and effectively build the loving, caring relationships that are the foundation for all learning, when they themselves are running on empty? Without giving teachers tools to help them identify and understand their feelings, without pointing out the the physical and emotional impacts of their stress, without helping them grasp the concepts of secondary stress and compassion fatigue and the impact these have on their classroom climates—without all of this, teachers are going to continue to struggle and leave the profession at alarming rates. It has truly never been more important to show teachers why and how a consistent self-care practice will make them more effective and reduce their exhaustion and likelihood of burnout.
Fortunately, there are resources available that can help, and investing in those resources on behalf of our teacher workforce is the best way to demonstrate that the mental well-being and emotional health of our educators is a priority.
Noni was developed with all of this in mind.
It was created to give administrators a powerful tool to share with teachers, one that would show teachers that their well-being is a high priority. This resource provides teachers with opportunities throughout the day to regularly utilize short, easy-to-use self-care "micropractices" and strategies that help prioritize their mental health and wellness.
Here's just a sample of the support teachers will find within Noni—not only support for the children in their classroom, but finally, some support for prioritizing themselves throughout their days.
75 print and digital Self-Care Cards, providing weekly strategies for addressing and managing stress levels and establishing a regular self-care practice
A digital library of short videos offering general encouragement, demonstrations of easily implementable self-care exercises, and guidance for focusing on mental health and emotional wellness
Daily, in-app prompts and reminders that encourage teachers to check in with how they're feeling, with helpful guidance and strategies served up directly in response to their input
Practitioner's Guide chapter dedicated to helping teachers understand the critical importance of self-care and its relationship to their ability to successfully teach
While the word unprecedented has become commonplace over the last couple years, educators are currently experiencing a truly, critically challenging moment. Offering the kind of support that has previously never been available or prioritized for the teacher workforce is more crucial than ever. All over the country, administrators are sounding the alarm: teachers need help. Supporting them at this critical time isn't optional—it's essential.
Support teachers in prioritizing their own self-care and mental wellness.
Provide resources that help teachers prioritize their own self-care and mental well-being, which they need now more than ever.