Company Updates
Raising the Bar: Introducing a New GOLD Standard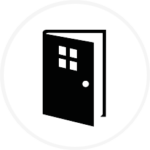 As the leading provider of early childhood education solutions, our goal is to help you succeed today and give you the capabilities you need for success in the future. To help you accomplish those goals, we are constantly evolving Teaching Strategies solutions.
Over the past year, we've accelerated the pace of innovation for GOLD and have demonstrated our ability to deliver on our commitment to continuous improvement. Here are some highlights of what we've delivered over the past year, in direct response to your input:
Access to all digital Intentional Teaching Experiences by class type (expanded from 75), which use the most recent assessment information to help teachers individualize their instruction and efficiently add documentation with preliminary levels
Digital access to 100 Mighty Minutes (per class type), which are short, engaging activities that rarely require additional materials and provide valuable learning opportunities throughout the day
Access to family-friendly activities associated with the and Mighty Minutes that can be printed or shared digitally with families to extend learning at home and/or facilitate distance learning
New two-way communication between teachers and family members that allows teachers to use photos and videos shared by families through an updated MyTeachingStrategies Family mobile app as documentation
Single Sign On (SSO) from MyTeachingStrategies to ReadyRosie
Continuous investment in the rigorous examination of the measurement properties of GOLD  to ensure validity and reliability, reflected by the publication of the new GOLD Technical Manual last fall
Improved several GOLD reports in alignment with the new GOLD Technical Manual, including the Snapshot Report, the Snapshot (Birth Through Third Grade) Report, the Comparative Report, and the Growth (Birth Through Third Grade) Report
Added National Normative Sample to the Comparative Report
The response to these enhancements has been quite positive. Please continue reading below to see what other educators are saying about GOLD.
"I LOVE Teaching Strategies GOLD! I can take pictures, on the spot, to document skills and upload them directly to GOLD which is a great time saver and makes documentation much easier. Teaching virtually, I can use the app to capture notes in real time."
– LaWanda Marshall, Teacher, Preschool, Detroit Public Schools Community District
While we're proud of the progress we've made, we're not finished yet.  We've been actively gathering and listening to your feedback to learn what's working and identify where we can improve. In direct response to your feedback, we are building a better formative assessment experience. We are excited to share details about how we are making GOLD easier for you to use on a daily basis with an elevated user experience, including new streamlined workflows, fewer clicks, and a new dashboard to aggregate insights in one place.
We are excited to embark on this journey with you toward a better formative assessment experience using GOLD®.  We'll be supporting you every step of the way with the professional development and tools you need to drive success.
What Early Childhood Educators Are Saying About GOLD®
"Teaching Strategies' GOLD® helps you individualize instruction for children by providing data in real time to drive instruction."
— Christi Law, Early Childhood Specialist, Educare-Flint
"Teaching Strategies' GOLD® has allowed me the ability to individualize instruction for each child and to use parent and virtual documentation obtained to assess the children I have in my program."
— Natasha Sherald, Teacher, SRCAA
"The Intentional Teaching Experiences provide all of the levels of development at your fingertips, so it is easy to individualize and meet each child where they are."
— Geneva Torr, Preschool Director, Sierra Grande Preschool and Child Care
"Teachers have at their disposal, through GOLD,® everything they need to individualize learning for each child. They do not need to re-invent the wheel."
— George Coles, Administrator, South Carolina Association of Community Action Partnerships
"GOLD® helps me individualize even more strategically for the children I have in my classroom on Individual Education Plans."
— Frances Vigil, Lead Teacher/Center Supervisor, Adams/Brown Headstart
Inform instruction without disruption by embedding authentic, observation-based assessment into each part of your day.