Best Practices
Building Trust Through Simple Everyday Activities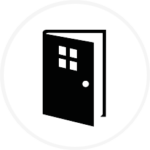 At the City of San Antonio's Early Head Start – Child Care Partnership, Griselda Perez serves an important role as the Family and Community Support Services Supervisor. The organization serves 216 students at six area child development centers located in Edgewood and San Antonio Independent School Districts. For five years the EHS-CCP has been using ReadyRosie to help foster positive relationships between parents/caregivers and staff members, always motivated by the common desire to help children succeed. Griselda shares:
"Trust gives parents a connection with our staff members as we provide them a safe environment, empowerment, the capability to do problem solving, and support for one another. By supporting, respecting, honoring, and nurturing our families of all ethnicities, sizes, and beliefs we create a culture of family engagement through collaborative community partnerships. Our partnership offers opportunities where families can make a difference."
Partnerships aren't built through any one single community or family event – they take time. The simple everyday activities that strengthen family and child bonds and partnerships between families and staff at the child care centers are key to working towards the shared desire to help children succeed. The EHS-CCP takes a variety of approaches to nurture those relationships such as creating an atmosphere that's welcoming to families and providing ReadyRosie's weekly playlist with Modeled Moments which allows families to access learning activities they can do at home – on demand – as well as an additional video selected by Griselda that highlights fatherhood involvement.
"We encourage our staff to participate in morning greetings with parents followed by inviting parents to then participate in our research-based parent curriculum ReadyRosie, Family Workshops, community resources, events, and other campus activities with their children."
One of the six ReadyRosie Family Workshops that EHS-CCP offers during the year is the You Can Make A Difference workshop which explores practical strategies to use with children when they are choosing challenging behaviors as a way to communicate their wants or needs. This workshop also highlights the many things that caregivers do to build and grow their children's brains – making it one of Griselda's favorites!
"During the workshop there is a Web Activity with yarn where the parents get to share how they are making a difference in their children's lives by simple everyday activities such as: going to the park, getting their children involved in meal planning or preparation, reading, counting, sorting socks, etc. I love that the activity is so simple and it is an eye opener to a lot of parents! At the same time it is a pat on the back to them to get recognized that they are doing and making a difference in their children with simple, basic, everyday activities."
The spirit of positivity that Griselda and her team at San Antonio's Early Head Start – Child Care Partnership carry into their interactions with caregivers and parents leads to powerful partnerships of many stakeholders in children's lives!
Build powerful family partnerships with an evidence-informed, research-based family engagement and early learning resource.