Best Practices
Reflect, Renew and Reset: Stepping into The New Year with Focus and Intention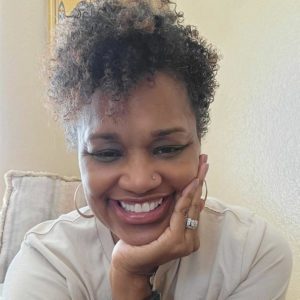 Tina Sykes
Applied Research Manager, Teaching Strategies
As we enter into a new year, I am sure many of you are wondering where the past year went: "Did I accomplish all the things I set out to do?" With this mindset, it is easy to fall into the tradition of creating new year's resolutions and focusing on all that you want to do and accomplish in the coming year right away. However, it is important to pause and reflect first on where you are now and how this past year was different than previous years—no two years are ever the same, and your current feelings and circumstances are informative and valid.
It is important that we do a check-in before moving forward into the new year. This check-in begins with the self. If you have ever been on an airplane, you are familiar with the flight attendants informing all passengers of what to do in case of an emergency: when the oxygen masks come down, secure your own first before helping others. As a caregiver and educator, this applies to you. You must secure your "mask" first and take a deep breath. After that deep breath, start your check-in by asking yourself the following questions.
In this moment, how am I doing?
The key to this response is being honest and transparent with yourself. There is no right or wrong answer, only a truthful one.
Looking back on the year, what brings a smile to my face, both personally and professionally?
This does not have to be a "major" accomplishment. Simply recall those moments that literally made you smile.
Looking back on the year, what challenges did I encounter, both personally and professionally? How did I overcome them, or how am I working through them?
If you were able to overcome them, how can you apply what you learned? If you are not actively working through the challenges, ask yourself what the first step might be.
What new habits, skills, or inspirations do I want to take into the new year?
Again, this can be as simple or as complex as you want it to be.
What do I want to learn more about? Where can I find that information?
Remember, information is available through a wide range of resources (e.g., other people, websites, blogs, social media, etc.).
Answering these questions can help you renew and reset as you step into the new year.
New Year Check-In
This free, on-demand webinar for Head Start professionals featured a check-in on the return to school and  ways to continue supporting you in the new year.