Best Practices
Reframing Observations: Where Have You Seen a "Small Win" Recently?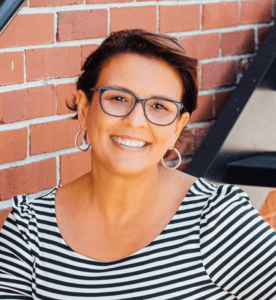 Sandra Faria
Sr. Director, Professional Development , Teaching Strategies
We recently posted this very simple message to teachers on the MyTeachingStrategies dashboard: "With so much on your plate, it can be easy to overlook the small moments of joy, growth, and discovery that are happening all around you. What's a small win you've had recently that you want to celebrate? (Remember, you are making a difference!)"
Our hope was for teachers to see the message and remember that every day they are contributing to so many wins for children. We never expected the hundreds of responses we received, and we were honestly overwhelmed with emotion. As we read the long list of 'small wins' a few happy tears were shed. For those of us who are former teachers, coaches, and administrators (and there are many), it transported us back to our days with children and reminded us of the privilege it is to watch a child take their first steps or witness true empathy, like when "a child got hurt, and all the children came to her aid telling her she was okay and that they were there with her."
Caring for and teaching children is hard work in the best of times, but with today's reality of staffing shortages, health concerns, and so many other uncertainties, we were just so inspired to see that, no matter what, teachers are there for and with children, witnessing and supporting their growth and development every day.
As I read and reread the list of "small wins," I couldn't help but see the connections between what teachers were celebrating as a win and the objectives for development and learning. So much of what teachers described as a win directly connected to one or more of the essential skills that teachers are asked to observe for and document using our assessment tool, GOLD. Here is a sampling of wins with the corresponding objectives and dimensions (depending on what else may have been observed).
 "Watched a child start to understand a routine"
1c. Takes care of own needs appropriately
3a. Balances needs and rights of self and others
"Children in my class who have learned to dip and flip to put their own jackets on! They are so proud of themselves!"
1c. Takes care of own needs appropriately
6. Demonstrates balancing skills
8b. Follows directions
"I had one of my struggling learners use their words today and ask a friend to play!"
2c. Interacts with peers
2d. Makes friends
9b. Speaks clearly
"A student sequenced a three-card picture story!!!"
11a. Attends and engages
12a. Recognizes and recalls
12b. Makes connection
Document Your Small Wins
As the Senior Director of Professional Development here at Teaching Strategies, I often hear from administrators and coaches that teachers really struggle with collecting documentation. My team delivers thousands of hours in professional development focused specifically on how to conduct and document high-quality and objective observations of children's development and learning. While I know that these sessions are effective and help teachers better understand the assessment process, they don't make the process joyful. This got me to thinking that, instead of asking teachers to make sure they are planning for focused observations, perhaps we start by asking teachers to look for the wins! After all, when asking teachers to conduct quality observations, they are doing some of the very same things demonstrated in these small wins.
Teachers should
look for and see the positive,
often notice and describe a milestone or new achievement,
focus on individual child achievements and how groups of children work together, and
celebrate children's growth and development and share the information with others.
Reframing observing and documenting children's development and learning into noticing and celebrating the small wins may just be the answer administrators and coaches have been looking for.
Here's to all of the small wins that make a big difference!
Capture Observations in the Moment
With GOLD, assessment is an authentic part of instruction, not a disruption. You can easily capture, organize, and store notes, photos, videos, and digital samples of children's work in the moment.