Best Practices
Culture and Climate: A School's Center of Gravity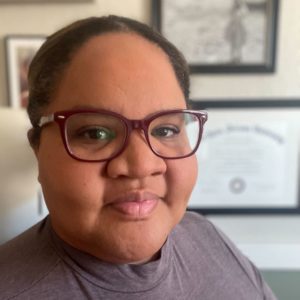 Nicol Russell, Ed.D.
Vice President, Implementation Research, Teaching Strategies
I'm currently pursuing a doctorate in educational leadership and for a recent assignment I was asked to write about my "educational center of gravity." The professor challenged us to think about the experiences we have had (as teachers and as students) that shaped the way we think of education. It was supposed to be an easy assignment, but boy did I have to dig deep to get it done.
I spent days and nights thinking about this assignment—and not because I didn't know what I would write about. I have been a student all my life and an educator for nearly half that time, so of course I have many experiences from which to draw. The real dilemma for me, it turned out, was having too many experiences to think about. How could I boil down forty-one years of experience as a student and 20 years as a teacher to a 3,000-word essay that defines my approach to education now? The dense cache of experiences swirling around in my head needed to be anchored to something. But what?
The Definition of Climate and Culture
I needed to understand why we were being asked to write about the "educational center of gravity" if I was ever going to get it done. So, I started thinking about it from two different points of view. First: I was being asked to think about what was done to me as a student and how that influenced the teacher I became. Second: I was being asked to think about what I did as a teacher and how that affected the students entrusted to my care. Suddenly, it came to me: this assignment was essentially asking me to define how I create climate and culture. Yahtzee! Now, I could do this thing! My entire adult life as both a learner and teacher, I have been working on organizational climate and culture, and here's what I absolutely believe: no matter the context—home, school, or workplace—culture is what you do and climate is how it makes people feel. If you ask me, at this very moment, there are no two more important environmental factors that affect young children in early learning settings.
Every day, early childhood education administrators, teachers, and caregivers are creating culture through the actions they are taking, and it's resulting in the climate our children are being raised in. Let me say that again. Every day, early childhood education administrators, teachers, and caregivers are creating culture through the actions they are taking and it's shaping the climate our children are being raised in. This means no matter the policies, the procedures, and the intentions of the program—what is done by administrators, teachers, and caregivers is what defines the program for children, and this directly impacts children's development.
While it may seem unfair or unreasonable to put the creation of culture and climate squarely on administrators and teachers—and while they may not want this responsibility—we must face the reality that teachers and administrators, whether intentionally or not, do create the climate and culture in their schools. Newton's Third Law tells us that every action has a reaction: the same is true for inactivity. Even if an administrator or teacher does nothing, that inactivity has an effect. Knowing that action or inaction has an effect on culture and climate begs the question: How can administrators and teachers take positive action to create desirable school culture and climate?
Three steps to help create positive school culture and climate:
Start Taking Actions to Create the Culture You Want
Decide which actions you need to take to create the climate and culture you want and start doing them. Want to create more inclusive settings? Do it. Use a resource like the "Quality Indicators of Inclusive Early Childhood Programs/Practices: A Compilation of Selected Resources" document, made available here by the Frank Porter Graham Child Development Institute to help you start making inclusion a reality in your early learning setting. Want to teach children with a trauma-informed lens? Do it. Use a resource like the "Creating Trauma-Sensitive Classrooms" document (accessible here from the National Association for the Education of Young Children) to start implementing real strategies for being responsive to children and families who may have experienced trauma.
Understand the Culture You Don't Want to Create
Decide the kind of climate and culture you do not want to create and stop doing things that contribute to it. If you want to sincerely reflect the diversity of cultures in your community and the world in your classroom, bring authentic books and stories, music, foods, art, and other cultural items into the classroom and make them available to children year-round. Don't limit yourself to keeping Black History Month and Cinco de Mayo "stuff" stored until the holidays roll around. While diversity and culture is often highlighted during special times of the year, these topics should also be woven into your daily approach with children and their families, classroom activities, and materials that you offer. Reconsider the way you talk about color and race with children, and think of ways to affirm children's unique cultural identities. Be aware of the cultural backgrounds of the children in your classroom and do research to learn more about their histories. Not sure where to start? Dr. Dena Simmons of the Yale Center for Emotional Intelligence gave this wonderful TED Talk in which she talks about the power of acknowledging and including the lives, histories, and identities of students to create environments that signal to students that your classroom is a safe place. Follow her on Twitter for tips on how to proactively address culture, race, and diversity.
Learn More
Decide to learn more about great school cultures and climates—and when you think you've learned enough, learn even more. Since our actions are preceded and motivated by our thoughts, it's important that we feed our minds and hearts with knowledge that will help us to remember how important it is to take intentional actions (which will lead to positive reactions) that create healthy school cultures and climates. Look up what the Harvard Graduate School of Education says about good school cultures here. Watch lifelong educator and learner Rita Pierson talk about the culture of developing good relationships with students here. Wherever you get your information, make sure you include an intentional search for strategies and tips on building positive school cultures. What you find will encourage and inspire you to keep taking positive actions—and over time, each positive action will lead you to create early learning climates in which all children can thrive.
An Empathetic Approach
I can't end without sharing what I wrote about my educational center of gravity. After reflecting on all that I've experienced as a learner and a teacher, I decided my approach to education rests squarely on empathy. As a student, all I ever wanted from my teachers was an acknowledgment of who I was. As a teacher, I have always seen my children for who they are. I'll tell you a quick story to illustrate what I mean:
It's 1984 and I'm a five-year-old in kindergarten. That year, I am the third oldest of four children, and my mom is pregnant with another baby. My father is working the graveyard shift at Pearl Harbor Naval Base and my mother is working at any job that will allow her to bring her young children to work with her when she doesn't have childcare. We have one vehicle in the family and my dad uses it to get back and forth to work. Every morning I have to walk to school with my older sister and brother. And every day I cry when I am left at my classroom door. Every day my teacher tells me to stop crying and to go wash my face in the bathroom. I wash my face and cry some more when I come out of the bathroom. The teacher tells me to go sit at my desk and put my head down until I am ready to join the group. All day I sit at the table and cry. Every day is like this and after a long, long year, it's time for graduation. On graduation day, June 4, 1984, my mom and dad are not there because my mom was giving birth to my brother. I spend all of the graduation ceremony crying. My teacher says, "Did you have to cry today, too?"
What did that do for me as a teacher? Well, every time I had a child in my classroom who needed a transition item to help ease the pain of leaving their family and to help make the transition a little less difficult, I allowed them to hold on to it. Every time I had children who did not know any English show up to the first day of school, I made sure to communicate messages of "you are safe" with my eyes and body language until I could learn simple phrases of reassurance in their first languages. And every single time I had a child who cried at drop-off, I made sure to offer a comforting hand or hug. I did for them and all the children in my classroom what I wish so desperately would have been done for me.
Create a Caring Classroom Room with our Free eBook:
6 Positive Messages to Guide a Year of Teaching and Learning