Uncategorized
Informed Families: The Best Partners During Transition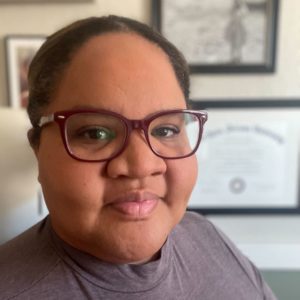 Nicol Russell, Ed.D.
Vice President, Implementation Research, Teaching Strategies
At this very moment, children all across the country are preparing to start school, remotely or in-person, and their families are probably feeling a lot like my own family is feeling about our daughter (Makena) starting kindergarten: excited and anxious about the year ahead of us. As you support families during these transitional times, try to build on their excitement while easing their worries.
Three commitments that help support families during this especially unusual transition:
Commitment 1: Keep the social–emotional needs of their children first and foremost.
Most important to me as a parent facing the start of my daughter's kindergarten year is that Makena is safe, happy, and feels like she belongs. This is a challenge because her school is starting with exclusively remote instruction. The at-a-distance modality poses new challenges for building community, but there are strategies that help. Last month, Makena joined a virtual kindergarten camp, and I observed the teacher using three key strategies to establish positive relationships:
She invited families to participate in an orientation so they could meet the teacher, get an overview of the programming for the camp, ask questions, and provide feedback.
She invited students to meet with her, one-on-one, so she could learn something about them before they were all in a large group together. She encouraged the students to bring a favorite book and a favorite toy to this one-on-one meeting so they would have a way to start a conversation that was relevant and meaningful to the student.
She started the first day, and each day thereafter, with a simple check-in ritual that allowed the children a way to acknowledge who was present and who was missing during their remote learning sessions.
Commitment 2: Keep communication honest, open, and frequent.
Regular communication is an essential part of effective family partnerships, but it is even more important as we try to navigate the start of school in ways that are unfamiliar to both families and educators. Try to communicate program or classroom changes as soon as possible so families can work with their children to prepare for new or different schedules or routines. Develop ways for families to share feedback on how learning, in-person or remotely, is going. These strategies for ongoing communication can help lessen concerns and create more robust relationships with families.
Commitment 3: Be kind.
The COVID-19 pandemic and resulting effects are new to everyone. This means all adults children are interacting with are also experiencing added stress and anxiety from the quickly changing environment. It's important for these adults—educators, administrators, family members—to be empathetic and kind to one another. The Collaborative for Academic, Social, and Emotional Learning (CASEL) puts it this way: "Attend to the well-being and mutual support among adults." Committing to kindness can help any time, but can be especially welcome when circumstances are difficult.
Be sure to read my blog post from last month for 4 strategies to support a successful transition.