Company Updates
Tadpoles: The All-in-One Program Management Solution for Early Childhood Providers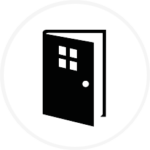 The growing demands on early childhood educators have become even more complex as we navigate a pandemic that has drastically changed the educational landscape around the world.
Here at Teaching Strategies, we are focused on providing you with the tools, resources, and support you need to be successful regardless of what this school year may look like.
That's why we're so proud of the work we do to connect teachers, caregivers, and families when they need it the most, with Tadpoles—our early childhood program management and communication platform that connects over 430,000 families and serves nearly 500,000 children every day.
Tadpoles delivers everything early childhood programs need to build strong relationships with families, streamline program management, and simplify teachers' day-to-day tasks—all within an easy-to-use digital solution that also integrates with formative assessment tools and curriculum that are critical to a child's success, resulting in a truly holistic solution that is unmatched in the marketplace.
"We have loved using the integrated system through Teaching Strategies for curriculum, assessment, and Tadpoles for communication! It has allowed us to seamlessly track our students' development and communicate both daily and developmental updates to the families. The investment in this resource has saved us time and money, allowing our staff to focus on the education of our children!"
—Kirsten Gray, Vice President of Youth Development, YMCA of Memphis & The Mid-South
With Tadpoles you can
easily and efficiently share important news and information with all program families in emergencies or during business as usual with emails, texts, and emergency alerts to staff and family members;
securely share photos, videos, and up-to-the-minute information with a daily report giving families a glimpse into their child's routines and activities;
help teachers also using GOLD easily gather formative assessment data and align it to the objectives for development and learning with the same app they're using for attendance, lesson planning, and daily reports for families, thanks to the integration of Tadpoles with GOLD;
help program directors easily manage and track their enrollment pipeline, identify potential gaps in each classroom, and determine appropriate actions with easy-to-use enrollment forecasting tools in the administrator panel;
enable instant messaging between school and home for families, teachers, and administrators and facilitate curbside check-in procedures, thereby reducing or eliminating family member entry into the building with new two-way communication;
log temperature checks with enhanced daily health tracking and capture responses that satisfy state, local, and program requirements with health screening questions; and
create custom billing plans, share invoices with families, and report on revenue—all from one place with the new Tadpoles family billing feature, which allows families to pay using major debit and credit cards or their bank accounts from the safety of their homes.