Company Updates
Teaching Strategies Employee Spotlight: Aaron, Director of Information Technology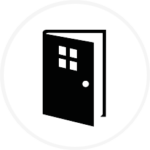 Meet Aaron, the Director of Information Technology

Aaron has been with Teaching Strategies for 11 years, a little over ¼ of his life. When he started as IT Manager, the organization was just beginning its journey toward becoming an edtech company. He was only the third full-time IT hire we'd made as a company! Four years later, Aaron had a team of four and was working with nearly every other department in the company to launch the largest back-office systems integration project in Teaching Strategies history.
In 2015, Aaron became the Director of IT and assisted the Senior Leadership Team with locating and designing a new home for the company in Bethesda's first LEED Platinum office building. He helped us make the transition to cloud services as an organization. Because of this work, we were well-positioned to move to fully remote work when the pandemic hit, which allowed us to focus fully on the needs of early childhood educators and families at that critical point in time.
Recently, we asked Aaron about his experience working at Teaching Strategies over the last 11 years.
What attracted you to Teaching Strategies?
I grew up on a farm in rural Ohio, where my mother homeschooled me and many of my siblings. While my education in early childhood might not have been typical, I was a voracious reader and learner from a very early age. Reading opened doors for me into worlds of possibility and imagination, science and logic, and instilled in me a deep appreciation for the power and importance of education. When I came to interview in person at Teaching Strategies, I interviewed in a conference room called "The Library," a room full of children's books, many of which I knew quite well. I immediately felt that sense of "these are my people."
What motivates you to work in the edtech field?
I'd been working in Information Technology for about 7 years before my move to Teaching Strategies. I started in Higher Ed IT and then moved to the market research industry. There, my work became solely about the challenge of doing more with less, the friends and the fun in between. While sometimes exciting, it wasn't enough, and I began to look for work with real purpose—work where I could apply technology solutions in ways that changed lives, directly or indirectly. Teaching Strategies provided that opportunity. The people I work with, and the materials, tools, and solutions they've created for educators, are brilliant. Here, I can lend my supportive skills to people intervening in the lives of children at the most impactful time in their lives.
What has been your experience as a member of the LGBT community at Teaching Strategies?
When I applied for the job at Teaching Strategies, one of the first questions I asked my HR contact was "How does Teaching Strategies treat its LGBT employees?" I'd been out at my previous job and had no intention of going back into the closet at a new employer. Her response was a quizzically amused, "We treat them just like we treat everyone else? Everyone is welcome here, and you should know that employment discrimination based on sexual orientation is prohibited by law in Maryland." While that response might not have been exactly what a modern DE&I program would look for, it reassured me that I would be fully welcome at Teaching Strategies.
11 years later, Teaching Strategies has begun real DE&I work within the organization, and I am just one of many LGBTQ+ employees involved in that effort. We are welcomed, valued, and cherished by our coworkers, many of whom are staunch allies for LGBTQ+ human rights.
Make a difference for teachers, children, and families with a career at Teaching Strategies!