Company Updates
Teaching Strategies Employee Spotlight: Alkesha, Account Receivables Specialist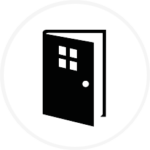 Nearly six years ago, Alkesha was looking for a change in her career. At the time, she had extensive experience in finance and was working as an operations accreditation supervisor at a DC nonprofit. During her search, she came across Teaching Strategies and was moved by the solutions we provide in the early childhood education space, as well as our mission to help educators and children. She instantly knew that this was an organization she wanted to join. The rest, as they say, is history.
Today, Alkesha is an account receivables specialist in the Teaching Strategies Accounting Department. Her work spans all our organization's departments and our external work with customers. She handles everything from financial reports and invoicing to the management of several strategic accounts.
Alkesha is also a grandmother of seven and has seen Teaching Strategies products at work with her younger grandchildren. She believes in our mission of ensuring our partners have the tools they need to provide the highest quality education to our youngest learners.
Recently, we asked Alkesha to share her thoughts on the organization's culture, her work, and why it's always an excellent day at Teaching Strategies.
What is the most rewarding part of your work with Teaching Strategies?
My colleagues, and assisting them to ensure our customers have the best experience with Teaching Strategies. Successfully guiding my colleagues through the process of customer service when finalizing a sale or renewal is incredibly satisfying for me. When our customers get what they need, I feel that I have helped the children they serve either begin or continue their educational journey with our solutions.
I greet every customer on the phone with "It's an excellent day at Teaching Strategies, how may I help you?", because I have found that by starting off positively, their response, regardless of the reason for their call, is almost always positive. In taking this step, and working with my colleagues to do the same, I feel that I have helped to set the tone for the future of those children who will benefit from our solutions.
How does the work/life balance provided by Teaching Strategies allow you to spend time with your family, pursue outside passions, or give back to your community?
Since our new manager, Stephanie J., started in July 2022, we have become a better, more organized department. She has provided us with more leadership and is not willing to ask us to do anything she would not do herself. Processes have been created that allow us to work smarter and not harder. She has provided our team with a "firm fairness" that is very refreshing. I have a lot of respect for her and her work ethic.
Additionally, working from home has provided me with the flexibility to not only spend more time with my family, but enable me to take my time on projects and ensure deadlines are met  with accuracy. I plan on using this flexibility to propel myself towards a higher position and elevate my work with external customers through providing focused, individual assistance.
What are you looking forward to this year at Teaching Strategies?
This spring I will return to school to obtain my Project Management Professional (PMP) certification. Achieving this goal will strengthen my work in my current role and allow me additional growth as a professional.
I am also looking forward to having a repeat of last year's success, with even more of an upbeat morale, collaboration across departments, and assisting external and internal customers. It is always an excellent day at Teaching Strategies.
I have finally found my work home.
Make a difference for teachers, children, and families with a career at Teaching Strategies!