Company Updates
Teaching Strategies Employee Spotlight: Garrett, Director, Public Policy & State Partnerships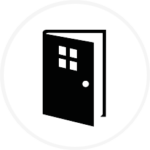 Currently the Director of Public Policy and State Partnership, Garrett has been at Teaching Strategies for nine years. When he first joined, Garrett was excited at the prospect of growing his career at an organization that is mission-driven and constantly innovating in a space that is meaningful to the future of our nation.
In his time at Teaching Strategies, his role has evolved, but his commitment to our mission has not changed. On a daily basis, the Public Policy team Garrett is a part of engages in government relations, advocacy, and business development. Their goal as a team is to educate stakeholders on the critical importance of early learning policy that enables states to bolster the early childhood workforce, provide actionable assessment data to early childhood education stakeholders, support teachers and families in their understanding of child development, and ultimately improve child outcomes.
His team advocates for meaningful early learning policy via partnerships with Department of Education and Department of Health and Human Services officials, governors' offices, state legislators, and strategic national education organizations. They sit on early childhood education panels; partner on white papers, blogs, podcasts, and research; and participate in and convene roundtables. They also collaborate with our Partner Success team and every department across the company to support our state partners with their quality improvement initiatives and state-level implementations.
Recently, we asked Garrett to share his thoughts on work and life at Teaching Strategies.
How does the mission at Teaching Strategies align with your values?
I love the way that working for Teaching Strategies allows me to operate at the nexus of policy, education, technology, and innovation while working to elevate bipartisanship on an issue that is so important and personal to every family in this country. Education, and specifically early learning, is part of a two-generational approach to alleviating poverty that is crucial to our economy and the workforce of today, and tomorrow. It is also essential for a thriving democratic republic that relies on its populace to fulfill their civic duties and build strong communities.
Is there a product/project that you were involved in launching? How did this impact the organization?
In my position at Teaching Strategies and in collaboration with Partner Success and many other departments, I have supported the project launch and ongoing partnerships of many state implementations over the past 9 years. One of the state organizations I have been honored to work with during my tenure, one that truly embodies a remarkable love for children and families, a tenacity for early learning policy, and an understanding of child development, is South Carolina First Steps 4K.1 First Steps offers free, full-day 4-year-old kindergarten to qualifying children in South Carolina. Throughout the time we've collaborated with First Steps 4K, they've expanded to serve more than 250 licensed child care centers and private schools across the state, making it easy for families to find a high-quality program that meets their needs. First Steps 4K partners with Teaching Strategies to provide high-quality curricular resources, professional and workforce development training, formative assessment, and family engagement tools.
Over the years, we've highlighted First Steps 4K leadership on a national stage, collaborated with First Steps 4K teachers to improve our resources, and elevated the First Steps 4K methodology to other state partners across the country. First Steps 4K is an example of what high-quality early learning can truly look like, and our decade-long partnership has been an astounding benefit to Teaching Strategies, First Steps 4K, and the children and families who receive early childhood education services in South Carolina. As a testament to their leadership and impact in the state, this past legislative session, South Carolina Governor Henry McMaster signed a bill to make First Steps a permanent program in SC.2
Why do you feel early childhood education is so important to a child's well-being and educational development?
Young children learn at an astounding rate from the moment they're born. This rate is particularly rapid during the first few years of life, as the number of synapses between neurons in the brain are almost double what they will be in adulthood.3 Since children are constantly learning, the daily environments, scenarios, relationships, and adult interactions they experience have an enormous impact on their brain development and emotional well-being. If children are in stimulating, positive environments, then their brains will react accordingly, and if not, then brains can atrophy, and any trauma can have lifelong negative implications. This foundational growth that occurs from birth to age 8 is a predictor of numerous factors that affect both the child and our communities at large. The statistics around early learning are staggering. In the US every year, over 1 million children enter kindergarten lacking the preparation necessary to succeed.4 A child who starts kindergarten unprepared is 25% more likely not to finish high school and 60% more likely to skip college.5 It is clear to me that when we ignore the pivotal early years, our society suffers. Families, teachers, and caregivers of young children deserve the support, understanding of child development, and tools to truly capitalize on the fast-paced growth of connections in the brain during these early years.
How is The Creative Curriculum impactful to children across differing learning environments? Communities? Ethnicities? Cultures?
The Creative Curriculum within the Teaching Strategies ecosystem supports teachers, children, and families from all backgrounds. It provides specific strategies educators can use to adapt their pedagogy to the varying communities, ethnicities, and cultures of the children they serve, while still granting experienced teachers the flexibility to modify and individualize their instruction. The curriculum supports teachers to utilize a play- and project-based approach that, at its heart, integrates what our VP of Implementation Research, Nicol Russell, has called the "cultural wealth of families." To ensure children arrive at school feeling comfortable and ready to learn, the curriculum guides teachers to integrate cultural norms into classroom activities and routines, such as labeling shelves for classroom materials in the various languages that children would hear at home.
The curriculum inspires educators to learn about families and their traditions so that they can foster a classroom environment that integrates components of the children's cultural identities and at-home experiences. Caring teacher-child interactions are vital to a meaningful and lasting development process, and The Creative Curriculum ensures that teachers have the tools they need to meet every child where they are, no matter their background.
Make a difference for teachers, children, and families with a career at Teaching Strategies!