Company Updates
Teaching Strategies Employee Spotlight: Jared, Revenue Operations Associate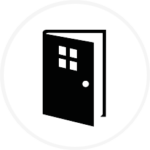 Meet Jared, a Revenue Operations Associate on the Operations team.
A
s a Revenue Operations Associate, Jared proofs and activates orders so products can be shipped and customers can start using their subscriptions. While studying education in college, Jared spent time tutoring students and observing teachers in the classroom, developing an appreciation for how challenging the daily process can be for educators. His work at Teaching Strategies allows him to help teachers overcome those challenges.
Recently, we asked Jared about his career at Teaching Strategies.
How does our mission resonate with you?
Infancy through kindergarten is a crucial period in a child's development. Making sure you are equipped to help each individual child navigate the start of their education is critically important. The global pandemic has made this stage of development even more challenging, so it is exciting to see Teaching Strategies innovate and adapt to these significant changes and allow educators to continue nurturing young students as they mature.
What is the most rewarding part of your work with Teaching Strategies?
The most rewarding part of my work is knowing that I am working for an industry leader that continues to grow and evolve. Everyone who works here cares about children and wants to do their best to help them succeed.
How does the work/life balance provided by Teaching Strategies allow you to spend time with your family, pursue outside interests, or give back to your community?
At previous jobs, much of my off-the-clock time and energy was consumed by transit. At the end of the day, all I wanted to do was go to bed. I also ate fast food almost every day because I did not have time to prepare my own meals.
Since Teaching Strategies has equipped me with the tools I need to perform my job from home, I now have time to cook healthy meals for myself every day. Thanks to the free time no longer eaten up by travel, I have also started taking Muay Thai classes in the evening. At 31, I'm the healthiest I have been my whole life!
Make a difference for teachers, children, and families with a career at Teaching Strategies!