Company Updates
Teaching Strategies Employee Spotlight: Laura, Director Partner Success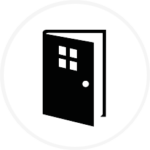 Meet Laura, a Director with the Partner Success Team at Teaching Strategies.
In her role with Partner Success, Laura spends her days supporting our partners in deepening their implementation of our solutions, conducting support webinars and technical assistance sessions, and helping and growing her team as they work to support our partners. She also spends a lot of time collaborating internally, communicating back to other departments what Partner Success is hearing from the field. Even after almost six years with Teaching Strategies, Laura says, "One of the things I love most about my job is that no two days are the same!"
Recently, we asked Laura about her experience at Teaching Strategies. Here's what she had to say.
What attracted you to Teaching Strategies?
Before joining the Teaching Strategies team, I was a customer for many years. I often joke that my claim to fame is that I used The Creative Curriculum when it was a VHS tape on room arrangement. As an educator, I have always respected the pedagogy of Teaching Strategies and appreciated the developmental appropriateness of every solution we provide. I will never forget how starstruck I was when I came to the office for my interviews—the only way I can describe it is as an educator's version of going to Disney.
I would not do this work with any other provider. I continue to revere the mission of Teaching Strategies, the skill and talent of my colleagues, and the depth of our solutions, and I remain humbled by the efforts of our partnering agencies implementing our solutions.
Share with us a memorable part of your childhood and how that has now motivated you to work in the early childhood education field.
Without a doubt, what first drew me in were the remarkable teachers I had as a young child. I remember Ms. Cunningham and Ms. Menard and the profound impact they had on me. They saw me and taught me as a whole child, and that has always been my goal in my own teaching.  I am a living example of the difference a committed and skilled teacher can make in a child's life, and the opportunity to give back to the field that lifted me up is an honor.
What is your favorite part about working with Teaching Strategies customers?
Without a doubt, it is helping our customers realize the potential of our solutions in engaging families and supporting the development of the children they serve. I lead an incredible team who seek to understand the "why" behind each and every adoption of our solutions.  It is truly an honor to lead a team that gets to be the face of Teaching Strategies, a company made up of so many talented professionals, all committed to making a difference.
What positive changes have you seen at Teaching Strategies from the time you joined until now?
Too many to count! I have always said I am enthused by growing and improving, not maintaining, which is what makes working at Teaching Strategies such a perfect fit for me, as we are always working to innovate and improve.
I am energized by and grateful for our leadership team and their efforts to deepen and grow our portfolio of solutions, in particular our product team, who are working diligently to listen to the field more intently. We are formalizing and growing Product Advisory groups, increasing opportunities for partners to engage in Beta testing—the momentum of this organization energizes me each day. Like the children whose knowledge, skills, and abilities are assessed along the progression of our color bands, we, too, are learning and growing, and getting to be a part of that growth is exhilarating.
As we move into a new year, what do you think the future holds for Teaching Strategies?
I honestly believe anything is possible. It is such a transitional time in education, and I am proud to work for a company that continues to innovate to help meet the needs of educators.
Make a difference for teachers, children, and families with a career at Teaching Strategies!