Company Updates
Teaching Strategies Employee Spotlight: Lydia, Editorial Director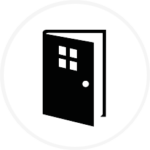 Meet Lydia, the Editorial Director for Teaching Strategies.
Lydia joined Teaching Strategies nearly 15 years ago as a consultant for the creative team. Her original role was to help the company build a new brand identity that would unite their growing portfolio of offerings and help them stand out in the increasingly competitive early childhood education space. Lydia later joined Teaching Strategies as a full-time employee in 2009 and has held a variety of (sometimes simultaneous) roles: marketing writer/editor; curriculum and general editor; PD content writer, manager, asset creator, and eLearning builder; developmental editor; and eBook builder.
Today, Lydia is the Editorial Director for Publishing and Content Delivery at Teaching Strategies, establishing editorial standards and ensuring the quality of all print and digital resources that are produced for our customers and colleagues. Day-to-day, that involves leading the editorial and translation teams, working cross-departmentally to plan and execute our editorial strategy against the product roadmap, and helping Teaching Strategies authors craft exceptional content that respects educators as professionals and helps them do their job well. Lydia says she really enjoys "working with such a passionate and dedicated group of colleagues."
Recently, we asked Lydia about her time at Teaching Strategies and why she loves our products and mission.
What do you love most about the products and services we offer to our customers?
To me, the most compelling attribute of our offering is the focus we place on play.  Play gives learning context. It is through play that children learn the wide variety of social, emotional, developmental, and academic skills they'll need to build the lives they want for themselves.
Is there a product/project that you were involved in launching? How did this impact the organization?
Having been a part of Teaching Strategies for more than a decade, I can't think of many products or projects that I have not been involved in. The collective impact of the resources we have produced over the years is profound in terms of how many teachers, children, and families have benefited from our dedication, thoughtfulness, experience, and expertise.
How does our mission resonate with you?
When I consider our open book/open door logo and think about what "opening doors" means, I think in terms of opportunities. Making the most of an opportunity requires becoming aware of it, accessing it, and making it your own. Young children do not yet think in these terms, so it is our responsibility as educators and caring adults to not only present opportunities, but also to remove any barriers to these opportunities and support children to make good choices and see themselves as competent individuals.
Make a difference for teachers, children, and families with a career at Teaching Strategies!