Company Updates
Teaching Strategies Employee Spotlight: Tim, Product Marketing Director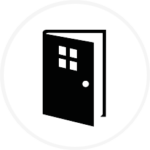 In high school and college, Tim envisioned his career would be involved in education in some way, although he hadn't necessarily considered early childhood education. But in 2010, when a friend presented him with the opportunity to apply for a role at Teaching Strategies, he jumped at it and hasn't looked back since. Tim's friend vouched for both the quality of Teaching Strategies as a company and the people working there, but what really sold Tim was the mission.
Almost 13 years later, Tim still loves being a part of an organization that strives, every day, to improve the quality of early childhood education. He says that his work at Teaching Strategies is "truly humbling, challenging, and fulfilling all at once."
Today, Tim's role primarily revolves around driving product adoption and advocacy, including fostering community and creating buzz and providing support for our new products and capabilities. Each day can be filled with a variety of activities for Tim, but they follow a familiar rhythm.
Every morning on the East Coast, after sending his two girls (ages 7 and 5) off to school, Tim jumps into The Hub (our professional learning community) and catches up on the latest conversations and activity. After making sure the most recent discussion starters and announcements from Teaching Strategies are at the top of everyone's activity feed, he checks on who the latest badge earners and Hub T-shirt winners are so their swag is delivered ASAP.
After that, he moves into adoption resource creation mode, writing support articles, recording Ready-Set-Go! videos for upcoming releases, drafting our monthly newsletter email, and making sure we are ready with messaging within MyTeachingStrategies. You may have heard that we will soon roll out a new app for teachers: Tim is currently making sure that we have everything in place to support teachers once the app becomes available, including Ready-Set-Go! videos, knowledge base articles, and a dedicated support page—in addition, of course, to all of the other exciting feedback-informed enhancements we have planned for this back-to-school.
As meetings and informal pull-ups with colleagues begin later in the morning, he collaborates with his partners on the Product Marketing and Product Management teams to plan for and touch base on upcoming enhancements. And when Chloe McCabe, our Community Manager, starts her day on the West Coast (go say hi to Chloe on The Hub!), they host support webinars and community events, make sure everyone's questions are answered on The Hub, and brainstorm ways to continually improve our adoption and advocacy resources.
Recently, we asked Tim to share his thoughts on Teaching Strategies products and their impact.
Tell us about a time you have really been able to see your impact in your work or with our customers.
I love when educators have lightbulb or "aha!" moments when they are in The Hub or on a support webinar and learn how a component of our connected ecosystem saves them time and possibly reduces some of their work-related stress. It's a great feeling to pass that baton of knowledge to those who need our support the most so they can succeed in their classrooms.
What do you love most about the products and services we offer to our customers?
For years now, the digital Intentional Teaching Experiences have been my go-to answer to this question. I love how a teacher can
purposefully plan for an Intentional Teaching Experience using their most recent assessment information,
watch an embedded micro-learning video to watch the experience in action or to learn more from one of our authors,
refer to an embedded Teaching Sequence while teaching the experience to help differentiate their instruction in the moment,
toggle to "Assess" to enter documentation while teaching, and
share a family version of the classroom experience via Teaching Strategies Family.
So much packed into that one feature!
As technology continues to evolve, how do you think our products will be improved by these changes?
I'm excited about how we can leverage new and improved technology to provide support and drive adoption from within our products. When teachers engage with a particular feature, they should feel supported and informed so they instantly know how to use that feature and are provided with ways to best use the feature to make the biggest impact in their classroom. Of course, no technology can ever replace the critical work early childhood educators do every day, but I hope we can help simplify planning and assessment tasks so they can spend more time with the children in their care.
Make a difference for teachers, children, and families with a career at Teaching Strategies!