Company Updates
Teaching Strategies Employee Spotlight: Tina, Applied Research Manager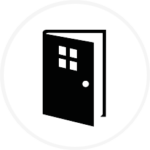 Tina grew up surrounded by family members who instilled in her the importance of quality education. This foundation led her to the field of early childhood education where she has been a professional for over 25 years. It was in her role as an early childhood education mentor with the Arizona Department of Education that Tina first became aware of Teaching Strategies, The Creative Curriculum , and GOLD. In this role, she learned a lot about Teaching Strategies and was excited to have the opportunity to join the team and continue to enhance learning opportunities for all children.
Today, Tina is the Applied Research Manager in the Teaching Strategies Research Department. In this role, she supports the qualitative research being conducted to provide high-quality solutions to Teaching Strategies partners. She also develops and facilitates monthly support webinars for Head Start programs to support them in their teaching practices. Shortly after beginning her role here, she had the opportunity to lead our webinar series on advancing equity, titled "You Belong Here: Nurturing Anti-Bias Education in Classrooms and Beyond," which remain some of her favorite webinars that she has facilitated.
Recently, we asked Tina about her work at Teaching Strategies and her growth here.
How long have you worked at Teaching Strategies and how has your career progressed/changed during this time?
I started with Teaching Strategies in December 2021, and I am excited to be coming up on my 1-year anniversary. Since joining the team, I have had the wonderful opportunity to create and facilitate professional development sessions at various national conferences, including the NAEYC Professional Learning Institute and annual conference, Region 9 Head Start Family Engagement Conference, and the National Black Child Development Institute. I believe all children have the right to equitable learning opportunities that meet their individual needs and circumstances. Each of these sessions provided the opportunity to share valuable information that is essential to the advancement of diversity, equity, inclusion, and belonging.
How has Teaching Strategies supported your growth, both personally and professionally, during your time with the company?
I am in a constant state of learning, unlearning, and re-learning.  The collaborative work I engage in within Teaching Strategies helps me as I continue my learning journey, both personally and professionally.
What are you excited to contribute to as you continue to grow with Teaching Strategies?
Working to ensure equitable outcomes for all children is my personal and professional mission. I am excited to contribute my passion, knowledge, and experience in diversity, equity, inclusion, and belonging (DEIB) and early childhood education to the organization.
What do you think the future holds for Teaching Strategies?
I am looking forward to seeing Teaching Strategies continue partnering with programs by providing high-quality resources, coaching, and professional development that helps teachers create learning environments where all children can thrive.
Make a difference for teachers, children, and families with a career at Teaching Strategies!