Uncategorized
Top 10 Teaching Strategies Innovations in 2020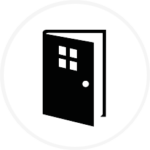 As we reflect on the past year, we cannot escape thinking of the challenges that we have collectively faced, but we can also take a moment to celebrate our resiliency. The early childhood education community has evolved drastically to provide meaningful learning experiences in distance learning environments. And, as some programs transitioned back to in-person instruction, they worked to ensure the health and safety of staff, families, and children in an unprecedented educational landscape.
At Teaching Strategies, we've also reimagined our approach and created new innovative solutions, in partnership with you, our customers, to help address these significant challenges. This Top 10 in 2020 infographic celebrates the top 10 ways that we partnered with you to ensure you had access to the high-quality, integrated resources; responsive, ongoing support; and research-based, research-proven solutions you needed to address the challenges of the past year.
If you want to learn more about our top 10 innovations in 2020, you can download the full infographic below.
Now Available | On-Demand Webinar: Celebrating Learning: Reflecting on the Year
Even though this year has presented a wide variety of challenges, there have been many moments of learning, flexibility of thinking, and strengthened relationships to share!