Webinar
Support Spotlight: Teach Area (Infants, Toddlers & Twos)
Recorded: Thursday, January 5, 2023
About this Session
This 60-minute support webinar walks infants, toddlers, and twos teachers and caregivers through the Teach area of the Teaching Strategies platform.
We will begin by showing how teachers can set up their Weekly Template to ensure their classroom schedule populates each week in the planning calendar.
Next, we will cover the Month View calendar, demonstrating how all teachers can block off holidays and school closures, while Twos teachers using The Creative Curriculum Cloud can pre-populate their planning calendar with investigations from Teaching Guides.
Then, we will walk through planning for each week using the Weekly Experiences calendar, including adding custom activities, Intentional Teaching Experiences, and Mighty Minutes activities.
Finally, we will highlight the Weekly Routines calendar.
Note: This webinar is for any Infants, Toddlers & Twos teacher using The Creative Curriculum Cloud and/or GOLD.
While we are not able to provide training certificates for attending, you will receive a proof of attendance email 24 hours after the session if you attend live.
We are recording this session and will email all registrants the on-demand recording the day after the session.
Presenters
Chloe McCabe
Community Manager
Teaching Strategies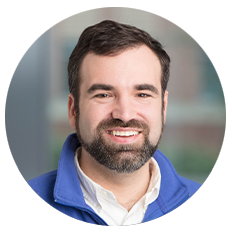 Tim Reed
Director, Product Marketing
Teaching Strategies