Webinar Series
Everyday Amazing: Understanding Behavior and Supporting Positive Interactions
Recorded: Wednesday, October 20, 2021
About this Session
Increasingly, we are discovering that rigorous academic research confirms something that early childhood teachers have always known: social-emotional development matters. It starts with the everyday interactions that let children know they matter.
In this hour-long webinar, early childhood teachers and leaders will discover how to establish and maintain a classroom environment that communicates clear norms for pro-social behaviors and good health by developing both children's independence and interdependence as a community. We will discuss how every adult in school can work together to leverage the unparalleled power of ordinary actions, interactions, and expectations, such that everyday and amazing come to mean the same thing.
Educators attending this session will learn how to
establish clear norms and expectations for pro-social behaviors;
uncover the feelings behind children's challenging behaviors; and
create an environment where all children and families feel welcomed and valued, even those who join mid-year.
Learn more about the series below.
Presenters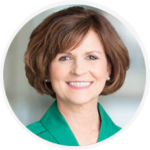 Beth White
Sr. Manager, PD Content
Teaching Strategies
Janet Pozmantier, M.S., LPC, LMFT, RPT
Consultant & Professional Trainer
Watch More from this Series
Intentional Interactions: Social-Emotional Learning in Everyday Experiences
Throughout any difficult time, such as the pandemic or recent weather-related disasters, we often hear "The children will be all right. They are resilient." There is a difference, however, between short-term situational adaptability and true, lasting resiliency.
Children develop resiliency only through the purposeful and specific promotion of protective factors. With just a bit of relevant knowledge and preparation, educators will have the tools to intentionally strengthen children's protective factors. In this four-part webinar series, educators and administrators will discuss the value of social–emotional learning (SEL) and learn simple yet effective strategies for promoting protective factors and resiliency in young children. Webinar participants will learn about products and techniques to support instruction of SEL, and they will receive guidance for developing plans for its everyday implementation.
Throughout this series, participants will learn about Protective Factors and make plans for actions can they take within their own classrooms and programs. You can download our fillable PDF for note-taking here: https://tchst.gs/SELWebinarNotes