Webinar
The Year Before Kindergarten: Harnessing the Power of Investigative Play
Thursday, October 12, 2023 | 4:00PM EDT
Upcoming Dates
Thursday, October 12, 2023 | 4:00PM EDT

Register
About this Session
The year before kindergarten, regardless of your name for it (transitional kindergarten, PreK, PreK-4, or something else), is a special and important time for children. By the time children reach this year, they are typically demonstrating increased abilities to understand and manage many of the expectations, routines, rules, and transitions that help them engage productively and successfully in a classroom. Implementing a curriculum designed to meet the unique strengths, needs, and interests of these children ensures that you are best preparing them for success in kindergarten and beyond.
In this 1-hour webinar focused on the unique opportunities available in a program designed especially for the year before kindergarten, join us for a discussion about
why exploration, investigation, and learning through project-based studies is especially appropriate for the four-year-olds in your program;
how to leverage the rigor inherent in play;
what to look for as an instructional leader when supporting a play-based classroom; and
how embedded, targeted professional development can further empower teachers, right when they need it most.
Presenters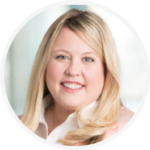 Breeyn Mack
Senior Vice President of Education
Teaching Strategies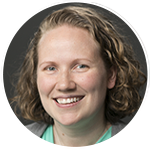 Erin Seagraves
Director, Content Development
Teaching Strategies
Olayinka Ojo
Executive Director of Early Learning
Fort Worth ISD