Uncategorized
Connecting with Families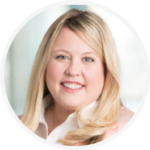 Breeyn Mack
Senior Vice President of Education, Teaching Strategies
When thinking about how to nurture a sense of community within your program, it's important to consider how you might create an environment where families feel comfortable and encouraged to build relationships with other families. This supports the building of a broader community. All too often, parents and caregivers see one another only in passing during morning and afternoon transitions, which doesn't give them time to truly connect. Below are a few ways you can engage family members in adult interactions.
Parenting Knowledge Sessions
Consider inviting professionals from the local community to come in and share information with your families in a workshop setting. Professions and topics might include the following:
Chef/nutritionist to discuss healthy and balanced meal preparation
School counselor to discuss modeling and supporting stress management in young children
Librarian to highlight and share new children's books and to demonstrate effective read-aloud strategies when sharing books with children at home
Principal/kindergarten teacher to discuss navigating upcoming transitions
Book Club
This is a great way for adults to model engagement with literacy and learning. Invite family members to join your staff in participating in an ongoing book club. Consider kicking off the club with a book like A Parent's Guide to Preschool from the collection of Teaching Strategies guides for families. This fairly short guide is filled with information that answers to many of the questions families often have about what their children are doing and learning during the preschool day. Having a group discussion about the information in the guide enables teachers and families to share thoughts and ideas while building stronger partnerships. As time goes on and families become active participants in the book club, encourage them to suggest future titles or topics.
Snip and Chat
Sometimes adults just want to have fun! In my program, many family members shared that "Snip and Chat" was one of their favorite evenings at our center. Every year in October, we invited adult family members to join us for a social event where they could get to know the other adults in their child's classroom community while helping teachers with classroom tasks. Leading up to the event, teachers pulled together a list of tasks and materials that could benefit from an extra set of hands, such as creating game cards, laminating and cutting out photographs, tracing patterns for children's cutting experiences, and organizing and cutting out flannel stories. Moms, dads, grandmas, uncles, and other adults in children's lives enjoy getting to know other adults in the community and feel good about being able to contribute to classroom resources and materials. Don't forget to ask everyone to bring adult-sized scissors!
Program's experience different successes and roadblocks when it comes to family involvement. It's important to remember that getting away for an evening is not always an easy task for a primary caregiver. If your program guidelines allow it, consider offering off-hours child care during evening events to eliminate the hassle of families needing to find a babysitter. Your events may also be more successful if you first survey families to find out what times and days of the week work best for these kinds of get-togethers. Maybe Saturday mornings work well for your families, or perhaps a majority are available to come an hour before pick-up to meet before dismissal. Each program and class is different.
Regardless of the schedule that works best for your community, provide ample notice for these optional events, send reminders home, and always make sure to have information, literature, or resources from the events available to share with family members who are not able to attend. It's important that every family has the opportunity to feel connected.