Best Practices
Making the Most of a National Conference: 3 Tips for First-Time Attendees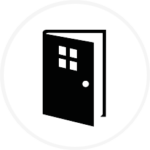 Attending a large, national-level conference is so exciting, especially if it's your first time! It can also feel overwhelming because there are so many opportunities to listen to incredible speakers and participate in awesome events. In this blog post, Teaching Strategies's conference pros will offer their advice for planning to make your conference attendance a fun, enriching, and successful experience.
1.    Make a plan.
Get the conference program, often available for download on the conference website, ahead of time, and start selecting sessions based on what feels relevant and important to you. There are two strategies I've found helpful.
Reflect on what I'm eager to learn about. I break this down into three categories:

hot topics in the field that I don't know much about,
professional development I need but haven't had time to take because local sessions are not offered in my area, and
subject areas in which I know I need to deepen my knowledge or increase my abilities.
I look for sessions focused on each of these categories throughout the conference. I also consider my time investment, such as whether any of these topics have a track with a lot of sessions offered or if there is just one session on the topic that I need to make time for.
Make a schedule for the first day of attendance. I start with this limited view of the conference and leave myself open to being inspired to take several sessions. This could come from an opening keynote speaker or a first-day panelist who sparked my interest in participating in a track of sessions that I can then plan for attending.
2.    Find friends.
Find out who from your program or similar programs will be in attendance. If you're attending a national conference, the odds are that others in similar programs are attending, and it can feel encouraging to participate jointly. When you attend conferences in person, this can help you with any anxiety you may feel about being in a new setting. Virtually, it helps to see familiar names in the chat box or faces on the screen.
A good way to find out who may be attending a conference is to check with the local chapter or affiliate of the conference you are attending. It has been my experience that the local affiliates plan group activities to enhance your individual experience at national conferences and provide a lot of energy around the conference sessions.
Friends also help you learn more from each conference. It is impossible to be everywhere at once or attend all the sessions. Dividing the conference between friends and making a plan to meet up and share what you've each learned is a great way to get even more out of a national conference.
3.    Make friends.
National conferences are a great place to seek out and bond with like-minded educators from across the country—even the ones you haven't met yet! Over the years, some of my best new ideas and insights—as well as validation of many of my existing beliefs—came by way of friends I met at national conferences. Of course, technology makes it easy to keep the conversations going (and the friendships growing!) long after the conference itself is over.
So, make sure you check out a wide variety of opportunities to make friends at the conference, such as visiting the exhibitors' booths and attending social events. All you typically need to do to get a great conversation started is to introduce yourself. All you typically need to do to get a great conversation started is to say "Hi, I'm [Name], and I teach [age group] in [state]. How about you?"
And remember, you can "attend" these events even when a conference is virtual, since organizations tend to go out of their way to make sure every attendee has opportunities to make new connections.
If you are a Twitter user, Twitter can be another great way to connect with new people at a conference. Find the conference hashtag and begin browsing and responding to the takeaways that other folks have shared. Share your own as well! A conversation started over Twitter can easily blossom into a new friend you meet at a session or for lunch.
With all this in mind, begin making your plan now!
Meet us in person!
The Teaching Strategies Team is at conferences all across the country. Find one near you and come say hello.