Best Practices
5 Steps to Ensure Children Are Ready for Kindergarten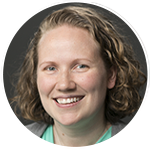 Erin Seagraves
Director, Content Development, Teaching Strategies
2020–2021 has not been a typical school year. Teachers and families have responded to the ongoing global pandemic by completely changing their ideas and approach to what a school day looks like. Many preschool children have spent this year learning at home with their families or  participating in virtual learning. Now these children are looking forward to starting both kindergarten and learning in a classroom setting.
Navigating this year has been trying for families and teachers and has led to many concerns about children's preparation for the upcoming school year. As summer approaches, you may be asking yourself, "What can I do to ensure that children have the skills they need to be prepared for kindergarten?"
Five Steps to Ensure Children Are Ready for Kindergarten
Plan summer learning opportunities that support preschool children's skills in the most critical areas for kindergarten readiness.
Participate in professional learning opportunities to explore kindergarten readiness.
Connect with families and help them prepare for the transition to kindergarten.
Prioritize creating a positive, trusting, and safe classroom environment for children. This is always critical for learning to occur, but it is more important than ever as a result of the pandemic.
Assess new kindergarten students' skills within the first six weeks of school and adjust your teaching practice based on their abilities.
How Teaching Strategies Supports the Five Steps to Kindergarten Readiness
At Teaching Strategies, we know that preparing children for kindergarten will help ensure that they are ready to be important members of their classroom community and feel excited for the new adventures and experiences to come. Here are a few ways to help these children, teachers, and families get off to the right start.
Ensure your kindergarten program supports all children and teachers with a solution that integrates all of the essential components for success.
Schools cannot control all factors of kindergarten Readiness
For all children readiness varies. In a recent webinar, we examined how schools can be prepared to meet children where they are, when they arrive to kindergarten in the fall.