Best Practices
The Joys of Reading: Six Ways to Make Read-Aloud Time Effective and Meaningful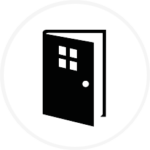 The early childhood years present a unique opportunity to ignite children's love of reading. Children who experience the joys of literacy and are encouraged by their teachers are motivated to participate in interactive classroom activities, such as read-aloud time.
From creating a library space that is inviting and attractive to adding a variety of print materials to the Dramatic Play area, The Creative Curriculum offers many strategies to help make literacy activities and learning experiences enjoyable for young children.
Here are six strategies to get you started:
Establish regular times for read-alouds.
Although spontaneous read-alouds are also encouraged, maintaining a regular schedule for children to interactively participate in reading better supports their literacy and language development. Children thrive in environments that involve consistent, daily routines and it is suggested that teachers plan to read to children at least twice a day.  You might consider implementing a classroom routine of starting and ending the day with a read-aloud.
Maintain interest and encourage engagement.
Highlighting children's favorite books during read-aloud time is a great way to capture their interest and promote engagement. By using classroom materials such as sticky notes to label their favorite books, teachers can create talking points and highlight which children enjoy the book most to inform the next read-aloud. Children can also engage by making recommendations to their classmates based on their favorite books from the classroom selection.
Reading in small groups.
Reading aloud to large groups of children is a great way to build a classroom community and promote a love for reading, but it is also important to set aside time to read to smaller groups. Young children's literacy learning and development is better supported when they interact with adults during read-alouds. Reading in small groups can enhance children's comprehension skills by motivating them to ask and answer more questions as well as comment more on the text of the book.
Support Multilingual learners.
Teachers can support multilingual learners before and during read-alouds in a variety of ways. Teachers can incorporate books and other reading materials in the children's first language and read that version of the book before reading the English-language version aloud. Another way to support reading and literacy development in dual-language learners is to have them look through wordless books and talk about the pictures in their first language as well as in English. Asking questions about the book also encourages multilingual learners to engage and interact by allowing them to respond nonverbally through pointing to something in the book.
Introduce new vocabulary.
When children are introduced to vocabulary, they learn the words they will use to read and write. Read-alouds are a great opportunity to introduce new, rich vocabulary to young children. Teachers can select a few words to highlight and define in the story prior to reading aloud to children. While reading aloud, use illustrations to help define the word by pointing to the picture as the word is mentioned. Another fun and interactive way to highlight and define words in a story is by using facial and body expressions to emphasize the meaning of the word.
Reading aloud with infants, toddlers, and twos.
Storytime for our youngest learners should be physically interactive in nature. Allowing children to hold and turn the pages of the book helps to capture their attention and increase their engagement during read-alouds. Always remember to follow children's lead with this age-group. Be sure to pay attention to their cues in order to know when it's time to stop or take a break from reading. You can also support a growing love for reading in infants, toddlers, and twos by being prepared for repetition, as very young children thrive on routine and enjoy listening to their favorite stories multiple times.
Supporting language and literacy development
Nurture children's development of language and literacy skills through our Read-Aloud video series.