Best Practices
Why Daily Reports Matter for Daycare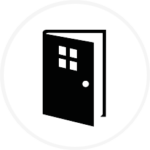 Trusting relationships with children and their families are vital to the work of a caregiver. Discussing learning progress enables you and families to work together to ensure children are receiving the guidance they need for success. One effective approach is to generate and share daily reports, which invites families to learn about the activities at your child care center or daycare program.
What is a daily report?
A daily report for child care is a document that details a child's experience in a child care center over the course of a single day. It's written from the caregiver's perspective, and the intended audience is the family of the child whose well-being is discussed in the report. The report also serves as a record for caregivers and families to know what's going on in a classroom on a specific day of the week.
Some caregivers might communicate with families throughout the day on digital platforms such as Tadpoles, which enables instant messaging and the sharing of photos, videos, and text files. However, a daily report summarizes all the activities and child behavior in a single document.
Why do daily reports for daycare matter?
Daily reports are instrumental in keeping the lines of communication open between caregivers and families. Documenting and sharing daily observations keep families informed and helps caregivers track children's progress.
Keep families informed
For young children, a child care center and home are two of the most important places in their lives and where they will spend a lot of their time. Children who are in a child care program for the first time are learning to be away from their families, in the care of an educator, and in the company of other children their age. Building positive relationships with children and their families can help caregivers ease that transition from home to childc are center.
The observations that you include in a daily report will help you initiate conversations with families about how to better support the children in your classroom. Families can share information about their children that informs your instruction, and you can offer strategies that guide families to reinforce learning topics at home. Clear and frequent communication strengthens family partnerships. Essential information about children's learning experiences in a child care center would be readily available in a daily report.
Track children's progress
Daily reports are also important because they show what children have learned and how they have developed over time. Information on the report may include details of a child's growth and experiences for a single day.
Milestones
Children discover new things about themselves and the world they live in and develop new skills constantly. A daily report captures the milestones that children reach in a child care center. These long-term observations help caregivers and families understand the unique needs, strengths, and interests of young children.
Relationships and behaviors
Besides developmental milestones, families may also be interested in learning about the relationships and behaviors of their children while the children are in child care. The information in your daily report can inform families of how well a child is adjusting to an environment other than home. You might use your observations to describe a child's social–emotional skills, which include
forming relationships with others, including the caregivers and other children;
regulating their emotions;
solving problems; and
making decisions.
Engagement
A daily report also offers insight into children's learning experiences at a child care center. You can list the activities that children participated in throughout the day that enabled them to practice their skills and explore their interests. Families thus stay well informed on how your instruction is engaging their children.

What does a daily report include?
Since children are often in a classroom from the morning until the early evening, caregivers are supervising and assisting the children through many daily routines and experiences, which the report will discuss.
The content of the report largely depends on the age group of the children in your care. For example, your observations of infants will likely differ from what you notice about toddlers because the children are in different stages of development and, therefore, have different needs. Nevertheless, recording moments throughout the day for every child allows you to create individualized reports that inform their families.
Here are elements that a daily report includes.
Meals
Discussing meal and snack time in reports allows you and families to understand the children's eating habits. Your observations may help you identify growth in a child's appetite, a change in their diet, a preference for certain foods, or a potential food allergy. Families may feel assured that their children are receiving the nutrition they need while they're in your care.
In this section, record the following details:
the type of meal or snack you provided,
the times of the day the children ate, and
how much of each meal or snack they ate.
The layout of this section may be more extensive if you're caring for infants. For example, you might note the times of every feeding and how many ounces of milk the infants drank each time.
Diapering and toileting
Devote a section of the report to diapering and toileting. You might record the times you changed diapers or escorted children to the bathrooms and the type of bowel movements they had. Families can use the report to communicate with you what they've observed in the toileting habits of their children at home.
If your child care program serves toddlers, then the daily report might discuss children's progress with potty training. Your observations might note how many times the child went to the bathroom throughout the day and how well they remembered how to use the toilet seat and wipe themselves.
Naps
The daily report also informs families of young children's sleeping habits. If you're caring for toddlers, you might designate specific times throughout the day for naptime, while the infants in your classroom might sleep at different times. Regardless, it's important to indicate how much a child rested while at child care.
Fill out this section with the following details:
the start and end times of each nap,
how many times the child napped,
if the child woke up during nap time, and
if the child fell asleep easily or took longer to wake up.
Activities
In this section, describe the activities that you coordinated for that day. Perhaps you took the children outdoors, where they had opportunities to run around, climb, or interact with nature. Maybe you spent the day indoors and supervised the children as they practiced their fine-motor skills with sensory activities.
Record the time of the activity and how long it lasted. You can also include observations of how the children engaged in the exercise. For example, for a toddler, you might note their ability to follow instructions, interact with other children, and be a part of a group.
Notes
Use the notes section of your report to discuss specific things that you observed about the children on that day. Include additional information that you feel is important for families to know. Consider using your notes section to facilitate further conversations with families at pick-up that day or drop-off the next morning.
Best practices for creating daily reports
Here are a few tips for writing daily reports that effectively communicate information about children's learning in your classroom.
Take notes throughout the day
It may be challenging to remember every detail of a child's day in child care, especially if you're caring for multiple children at once. Consider taking notes throughout the day so you have something to remind you of information you want to include in your daily report. Record your observations in real time to make sure you're relaying accurate information to families. Accuracy is particularly important if there was an incident in the classroom, such as a conflict between two children or a child showing symptoms of sickness.
Devise a strategy for how you want to take notes. Perhaps you could add your initial thoughts to a document for your reference, then summarize those thoughts for your daily report later. Another option is to fill out parts of the daily report, such as diaper changes and meals, as they occur to save you time later. Create a note-taking system that allows you to document what's happening in your classroom without disturbing your instruction and routine interactions with the children.
Include specific details
Use your notes to make the content of the daily report specific. Think of what you observed throughout the day and what details you can add that will offer families more insight into their children's development, behavior, and well-being. For example, in the "Naps" section, you might note if the child had trouble falling asleep or woke up earlier than usual. In the "Activity" section of the report, you might note that a child particularly enjoyed an activity or demonstrated a new skill.
Since you're completing reports every day of the week, you'll have records of previous days that you can look back on to evaluate children's progress over time. Inserting specific details can help you and families recognize when, where, and how children's development materialized.
Identify patterns
Being specific when writing daily reports can also make it easier to detect patterns in children's eating, toileting, and sleeping habits. Note in your summary if you've recognized the same behavior on more than one day. Next, discuss patterns with families to find ways to better support the children in your classroom.
Patterns can also help you evaluate a child's learning progress. Let's say you're a caregiver at a child care center for children younger than 1 year. On three daily reports this week, you note that a 10-month-old has stood up on her own for a few seconds. This pattern should inform you that the child is preparing to take her first steps.
Additionally, the daily report can celebrate children's accomplishments. For example, you might write an observation of a child improving a skill that they struggled with the week before.
Streamline daily reporting with Tadpoles
With Tadpoles, our early childhood program management and communication platform, daily reporting has never been easier. Tadpoles simplifies day-to-day tasks and grants teachers access to useful resources, such as curriculum content and formative assessment tools. The platform also streamlines family communication.
Create and send reports digitally
While writing a report for each day is important for tracking the learning process, it might be difficult to store paper documents for every child in your classroom. With Tadpoles, you can record your observations and send digital reports to families. The platform also stores the reports, making it easy for you to reference them in the future.
Share photos and videos
Give families a front-row seat to what's happening in your classroom by adding photos and videos to daily reports. Grab your camera to record children undergoing their regular routines, such as eating snacks or taking naps. Families might also appreciate digital snapshots of their children participating in play-based activities. Tadpoles enables you to make daily reports more interactive than ever.
Use instant messaging with families
You don't have to wait until families receive your report to speak with them about their children. With secure two-way communication on Tadpoles, caregivers, administrators, and families can send and receive messages instantly.
Verify email receipts
Tadpoles delivers daily reports right to families' inboxes. Use the email verification and tracking function to make sure they're receiving the reports. Families will also receive an alert from the app on their mobile devices when the reports are ready for them to view.
Reporting daily observations about the children in your child care center is an effective way to get families involved in the learning process. With Tadpoles, you'll have access to a daily reporting tool and essential program management resources in one digital solution.