Uncategorized
Celebrating 25 Years of Early Head Start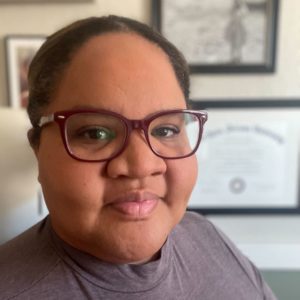 Nicol Russell, Ed.D.
Vice President, Implementation Research, Teaching Strategies
Happy 25th birthday Early Head Start!
We are so glad some of you were able to join us a few weeks ago when we hosted a virtual birthday party at the end of the National Head Start Association annual conference to mark this momentous year. It was our small way of celebrating the remarkable program that is Early Head Start, and now we are continuing the festivities by featuring infants and toddlers and taking a closer look at their early brain development.
Adorable factors aside, the developmental period occurring from birth through age three is incredibly complex. A child's brain goes through remarkable changes during this time. The Harvard Center on the Developing Child offers a video synopsis of the neuroscience and behavioral research of early childhood development, The Science of Early Childhood Development, in which some of the complexities of brain development are simplified to make them easier to understand.
Here are my two main takeaways on early brain development from the video.
The early brain is a flexible brain.A baby's developing brain can be easily influenced to adapt to new occurrences and to organize and reorganize itself in response to different interactions. This flexibility, sometimes referred to as malleability or "plasticity,"[1] is what enables children to learn and change as they are developing. This article provides a deeper dive into the brain's malleability and plasticity.
Development is always nature and nurture.For years, folks have been asking the question: what makes us who we are? The answer has often come down to one of two usual responses—a person's genetics (nature) or their upbringing (nurture). You'll be happy to know there is now years' worth of research on behavioral genetics that have solved the riddle for us: it's both! The technical term for this occurrence is "epigenetic adaptation" and the study of this phenomenon is called epigenetics. A concise, easy-to-follow description of epigenetics can be found here. To put it simply, humans are born with a specific set of genes (nature), but how those genes are expressed depends on the context in which they develop (nurture). Thus, for young children especially, every contextual factor affects their biological development.

In the years of research conducted on brain development and young children, we've learned some of the contextual (nurture) factors are:

– the family's income level, especially if the family is stressed by the crippling weight of poverty;
– the family's housing situation, particularly if there is chaos and instability; and
– the quality of the child's early learning experience environment, including the early childhood knowledge and skills levels of the caregiver.
Strong relationships have lasting effects.
Last year, I conducted a number of professional development sessions on the topic of epigenetics. I shared a study of roundworm memory that found that a positive change in the expression of genes could last for greater than ten years (14 years, in this instance). I wanted teachers to feel encouraged and empowered by that information. The idea that every effort they put into building strong, reciprocal relationships with children and providing high-quality learning experiences may have a lasting effect on the children could, I sincerely hoped, keep them going even when everything felt like too much—too much expected of them with too little time, support, or pay.
A whole-child approach to development and learning.
Teaching Strategies has long been a champion of the whole-child approach to learning. It is our belief that young children's successful academic achievement comes only when their social and emotional needs are met. We also believe developmentally appropriate practice is not in opposition to academic rigor. Rather, the two co-exist because whole-child wellbeing means whole brain development.
Here are some links to previous blogs and webinars on the topic:
Support and resources for infants, toddlers, and twos.
Teaching Strategies' beliefs about child development are reflected in the products and services we offer, even those for infants and toddlers. For example, our curriculum for infants, toddlers, and two-year-olds, The Creative Curriculum® for Infants, Toddlers & Twos, was designed specifically to provide in-depth, whole-child support for the unique demands of each day in an infant, toddler, and twos program.
We even have a resource made specifically for supporting two-year olds—the Expanded Daily Resources for Twos. This is the first product in the market to introduce two-year-old children to hands-on study investigations, while still maintaining responsive routines and caregiving. With Expanded Daily Resources for Twos, teachers and caregivers can engage two-year-old children in studies of familiar topics, including containers, shoes, brushes, light, rocks, bags, clothes, seats, balls, and paper.
An admiration for Early Head Start.
If you told me twenty-two years ago, when I taught in a classroom by myself for the first time, that my fondest memories of being a teacher would be those of being in a two-year old classroom, I would have laughed out loud. In fact, my family and friends would have laughed, too. I was the girl who didn't plan on having children and certainly had no desire to teach young children. I was "supposed to be" a secondary teacher of English language arts. So much happened on my teaching journey that by the time I was in my first classroom with eighteen two-year olds, it felt like I was suddenly exactly where I needed to be. The fondness I have for teaching and specifically teaching very young children has manifested to a strong admiration for programs like Early Head Start that are working to turn research to practice and are working with families and early childhood professionals to provide young, vulnerable children with a foundation for school and life.
[1] Pamela Cantor, David Osher, Juliette Berg, Lily Steyer & Todd Rose (2019) Malleability, plasticity, and individuality: How children learn and develop in context1, Applied Developmental Science, 23:4, 307-337, DOI: 10.1080/10888691.2017.1398649
Looking for more Head Start posts published by Nicol?