Company Updates
Teaching Strategies Employee Spotlight: Charissa, Account Specialist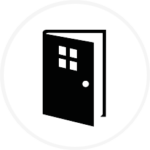 Welcome to our Teaching Strategies Team Member Highlights!
Meet Charissa, an Account Specialist for the Private Child Care Team.
As an Account Specialist, Charissa's day includes connecting with customers that show interest in our curriculum and reaching out to new customers to introduce them to learning solutions beneficial to their program. She also conducts product demonstrations for new and existing customers, and her daily goal is to be as helpful as possible to our customers and the teammates she supports.
Recently, we asked Charissa about her experience at Teaching Strategies and her previous experience as an early childhood educator. Here's what she had to say.
What attracted you to Teaching Strategies?
After teaching for 10 years, I wanted to change my profession to something challenging and rewarding. I gained experience from a previous sales job, particularly how to confidently communicate with customers. I love the feeling of closing a deal; it gets my heart pumping and excited to close the next one. I was looking to combine my strong background in education and the new skill set I learned from my sales training. Teaching Strategies offered the best of both worlds!
Share with us a memorable moment during your time in the classroom and how that has motivated your work here at Teaching Strategies.
When you're a teacher in the Philippines, access to different resources is very limited. This made it difficult for me to individualize and plan activities during my first year of teaching. It really pushed me to be creative and resourceful. In between creating lesson plans, answering parent inquiries, and creating progress reports, I felt exhausted, and it took a toll on me. As soon as I saw our solutions and the extensive resources we offer, I wished I had access to them during my first year of teaching. It would have made a huge difference for me.
How does your experience as a former educator give you a unique perspective while working with Teaching Strategies solutions?
I can relate to what our customers face daily, from making lesson plans and creating progress reports to teaching. Being personable towards customers really makes them feel I am on their side; I understand where they come from and share stories from my time as a teacher. I can give them examples of how I would personally use the solutions we have inside the classroom. It makes it easier for them to relate and understand what I am telling them since I've experienced what they're going through.
Why do you feel early childhood education is so important to a child's well-being and educational development?
Early childhood education provides the basic foundations a child needs at an early age. It also aims to develop the child holistically, which is the whole approach of our curriculum. Socially and academically prepared children succeed inside and outside the classroom.
Make a difference for teachers, children, and families with a career at Teaching Strategies!