Best Practices
Empowering Teachers With Coaching to Create Classrooms That Vibrate With Joy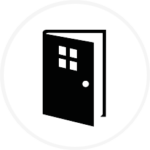 CHALLENGE: Implementing With Fidelity
For nearly 40 years, Garden Terrace Head Start in Florida has provided high-quality early childhood programs for 3–5-year-old children and their families. Their mission has been to prepare young children socially, intellectually, and physically for their school years ahead with loving interactions and to deeply involve families by regularly communicating about children's daily activities and sharing activities to enjoy at home.
Garden Terrace Head Start uses The Creative Curriculum for Preschool, a whole-child curriculum that includes meaningful ways to engage families in their children's learning each week. When they began using The Creative Curriculum, implementation was a challenge (like anything new), but a challenge they committed to tackling together.
SOLUTION: A Coaching Partnership With Teaching Strategies
The staff at Garden Terrace Head Start were not on their own in implementing The Creative Curriculum for Preschool. They partnered with a coach to increase efficacy. Teacher LaTonya Stanley , and her assistant, Titrisha Mond, began working with a coach (now a friend), Cathy Powers.
After 42 years as an educator in Florida, Cathy knew she would become a part of the community at Garden Terrace Head Start. At first, LaTonya and Titrisha were hesitant to welcome an outsider into their classroom, but during their coaching experiences with Cathy, they found that she honored all of the positive experiences children were already having in their classrooms and she provided guidance they could implement immediately.
When Cathy explains her role, she says, "My job is to shine a teacher's star and find the 'wow moments in the classroom," honoring what the children and teachers are doing.
Cathy started with what she observed: the layout of the classroom and the classroom environment.  Working together, Cathy and the teachers then began to focus on routines and implementing small changes in teacher-child interactions, such as moving from saying to children "I like" to "I notice." They then moved on to the structure of the day and realized they no longer had to teach a letter or number of the day or teach "calendar" each day because The Creative Curriculum embeds this learning throughout the day, each day.
RESULTS: Classrooms That Vibrate With Joy
After diving more deeply into effective implementation with Cathy, the daily routines are solid. If another teacher came in to take over LaTonya's class, that teacher could easily follow the plans, and the children are so engaged in their routines that they would remind their teacher if the routines went out of order.
The Teaching Strategies experience has been wonderful. It has allowed us to think inside, around, and outside of the box and that we can still bring our own ideas in, choose studies children are most interested in, and allow the children to expand on them.
– LaTonya Stanley, Teacher in Classroom 3
Sandra Monroe, an administrator at Garden Terrace Head Start, said Cathy could not have come at a more perfect time. After the impact of COVID, teachers and children needed to adjust and reorient themselves to the routines of being back in the classroom.
"The coaching with Cathy has created so many wonderful learning experiences. The children are happy, they are learning, and teachers just continue to implement The Creative Curriculum with such joy. "
– Sandra Monroe, Administrator
Not only are LaTonya and Titrisha experiencing the joy of seeing children excited and engaged, but they have grown professionally and now serve as coaches and mentors to other teachers. Titrisha has always wanted a classroom of her own, and she is now completing her last two courses so she can make that dream a reality. LaTonya couldn't be happier for her.
The Impact on Children
Each day, the engaging study topics allow children to do what they love most: play. Children are empowered to be creative, confident learners. The Creative Curriculum for Preschool includes embedded guidance to provide differentiated learning for all children and unique support for multilingual learners.
This built-in guidance for intentionally supporting individual children in the classroom encourages a classroom community that promotes the development of all children. The teachers noticed that the children in their classrooms have grown significantly in their language development and their speech. One child, a multilingual learner, recognized their name for the first time. The teachers also saw children who spoke English as a second language moving outside of their comfort zones, talking more and engaging in daily classroom activities and the interest areas.
For example, one day, a child who was in the Block area started to build a train, looked at LaTonya, and said, "I want to go on a trip to Louisiana."
To which LaTonya said, "Let's go!"
Another child said, "But my family wants to go on the train, and we need food," so they moved to the Dramatic Play area to find a menu. All of a sudden, all children wanted to get on the train, and everyone had a job to do on the train. Everyone joined together as a team—together as a classroom—to go to Louisiana together.
"When I walk into the classrooms, the teachers are as excited as the children. I am learning from the teachers, and the children are so engaged since the routines are so solid from the coaching."
– Alisa Thornton, Education Manager