Best Practices
Six Ways to Elevate Your Preschool Curriculum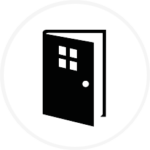 This past year, we've spent time listening to educators like you to learn more about what you need and want from a whole-child curriculum—one that not only provides the same high-quality you've come to expect with The Creative Curriculum for Preschool, but that also meets the ever-increasing demands of today's classroom.  What we heard loud and clear is that there were two key challenges:
The need for guidance, coaching, and support
The need for unlimited digital access to comprehensive curriculum resources
We have evolved our approach in The Creative Curriculum for Preschool to address these needs.  The Creative Curriculum for Preschool, Guided Edition, also available in Spanish, features more embedded coaching, guidance, and support than ever and offers solutions to six common challenges facing most preschool programs:
Navigating uncertain, changing learning environments
The Creative Curriculum for Preschool, Guided Edition supports flexible learning models. With digital access to all curriculum resources, including new content updates, two-way communication with families, and a robust library of family-facing resources, including an enhanced Digital Children's Library for families and teachers. You can successfully build a high-quality preschool program remotely, in the classroom, or both!
Supporting teachers with diverse backgrounds and experience and managing teacher turnover
With embedded coaching and guidance, comprehensive daily plans, and a robust set of resources—including seven foundation volumes which share theory and research, best practices, and practical strategies and a comprehensive Getting Started guide—a beginning teacher has the support needed to be successful.
Creating engaging, high-quality learning experiences
The Creative Curriculum for Preschool, Guided Edition features redesigned four-week studies, which are project-based, hands on investigations of topics that are relevant, interesting, and engaging to young children. Throughout a study, children ask questions and investigate to discover the answers. When children's interests and curiosities guide their learning, they engage at a higher level in authentic experiences. Research indicates that this approach creates the most respectful, impactful, and meaningful learning experiences for children.
Balancing academic rigor with whole-child development
Aligned to each state's early learning guidelines and the Head Start Early Learning Outcomes Framework, The Creative Curriculum for Preschool, Guided Edition is centered upon 38 research-based objectives for development and learning that support the whole child. Daily plans provide integrated learning experiences that promote academic content skills through authentic, engaging, and developmentally appropriate experiences. And, with a new foundation volume focused specifically on social–emotional, physical, and cognitive development, teachers have the comprehensive support to support the development of the whole child.
Meeting the needs of every child
The Creative Curriculum for Preschool, Guided Edition includes comprehensive support, guidance, and strategies to meet the needs of every child. Best practices, strategies, and guidance to support English-language learners, advanced learners, and children with disabilities are provided in each foundation volume. Additionally, the objectives for development and learning include a unique progression view which details how a skill develops across the entire span of the early childhood years—allowing a teacher to meet a child exactly where he is. This progression view is embedded within the included Intentional Teaching Experiences, supporting the teacher to consistently provide individualized small-group learning experiences for all children.
Building strong family partnerships
The Creative Curriculum for Preschool, Guided Edition provides a wealth of tools to help you build strong family partnerships including two-way communication that enables the sharing of videos, text, files, and resources and family-friendly curriculum resources such as At-Home Guided Learning Plans, Guided Learning Experiences, family Mighty Minutes, and a Digital Children's Library to reinforce or extend learning at home.
The Creative Curriculum for Preschool, Guided Edition embodies the same philosophy, approach, and standards that early childhood educators have trusted for over 40 years. It features the most current research and best practices and promotes inquiry, discovery, and exploration as the foundation of all learning.