Best Practices
A Bright Start for Every Child: Endeavor Schools' Vision for Scalable, Quality Early Childhood Education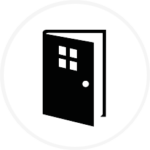 Challenge
---
At Endeavor Schools, they are deeply committed to providing every child in their programs with the highest quality, developmentally appropriate early childhood education solutions and maintaining that quality as they grow and scale. They needed a partner that was equally dedicated to excellence in early childhood education and
could help them build a foundation for robust academic development;
offered formative assessment and reporting that went beyond the classroom, including program- and company-wide analytics to inform the highest quality education at all of their programs; and
would elevate teachers as a central figure in whole-child development while making their lives easier.
Solution
---
Finding a Partner Dedicated to Research and Teachers
Finding a partner that aligned with their mission and values was no easy feat for Endeavor Schools. But according to Executive Vice President for Academics for Endeavor Schools, Amy Brereton, Ph.D., that's exactly what they found in Teaching Strategies.
Teaching Strategies consistently shows that they are committed to excellence in early childhood education."
—Amy Brereton, Ph.D., Executive Vice President for Academics, Endeavor Schools
Through many years of research and learning, we know how children learn. It's not a mystery. We just have to be brave enough to do what we know is good for them and to take the time to do it right.
"That's something that's really important to us about our partnership with Teaching Strategies—they value research and practice, and they value the knowledge of educators."
Pinpointing a High-Quality, Scalable Solution
Teaching Strategies proved to be the perfect partner for Endeavor Schools. Featuring the top-rated whole-child curriculum, comprehensive professional development for educators, and formative assessment with robust analytics, their integrated solution includes
Currently, these solutions serve around 30 programs and approximately 6,000 children in Endeavor Schools.
Results
---
Redefining Academic Rigor with Playful, Inquiry-Driven Learning
In the fall of 2020, Endeavor began implementing The Creative Curriculum for Preschool in select play-based preschool programs, unleashing what Brereton refers to as "the superhighway toward knowledge development for children."
That's because at the heart of the curriculum is the belief that children learn through discovery and play.
"The notion that a child is ever just playing is really a fallacy—because play is the superhighway toward knowledge development for children," Brereton said. "The Creative Curriculum understands that, and it has set up interest areas and studies centered on things that appeal to children. So, learning feels like play to a child who is engaging in all of this work."
Brereton cited the study of balls as an example of how playful, inquiry-driven investigations can encourage children to explore complex physics concepts.
"I live with a NASA scientist, and he loves the questions these children are asking because they're so based in physics. A great question is, 'Why do balls roll?' As adults, we might chortle at that, like, 'Aw, what a cute question!' But let me ask an adult: 'Why do balls roll?' Because they're round? And why do round things roll? Eventually, we're going get to a place where even an adult is going to have a hard time answering questions.
"These are really deep ideas that college students engage with, but that a 2- and a 3-year-old can play with and start to understand." said Brereton.
Without The Creative Curriculum, Brereton believes it would be more difficult for teachers to fully appreciate the deep learning children seek out.
Often, we decide children aren't ready for things when they really are, and [The Creative Curriculum] helps educators appreciate that…These children are engaging in very deep ideas, and they are ready to explore them. We don't want to hinder that by saying that they're not.
—Amy Brereton, Ph.D., Executive Vice President for Academics, Endeavor Schools
In addition to presenting big ideas to children and promoting cognitive development, The Creative Curriculum helps teachers recognize how rigorous learning can unfold through play. It also provides guidance to educators on how to tap into children's curiosity by helping them ask intentional questions that lead to the exploration of profound concepts.
"Otherwise, a teacher might say, 'That's a good question. But I don't have an answer for it, so we're not going to go there,'" Brereton said.
Sheri Fry, an education coordinator at Kiddie Country Learning Center—one of the programs under Endeavor's umbrella—echoed Brereton's sentiments.
Project-based work is more in depth and more rigorous. It helps provide critical thinking experiences for children, and learning how to learn is more helpful to young children than learning how to memorize things like numbers and colors and shapes.
—Sheri Fry, Education Coordinator, Kiddie Country Learning Center
Whole-child, play-based learning has another, perhaps unexpected, benefit: it helps teachers feel more fulfilled and therefore leads to more meaningful results in the long run.
Holistic Data to Inform a High-Quality Education for Every Child
Before partnering with Teaching Strategies, Endeavor was leveraging an assessment tool that only provided classroom-level insights and wasn't connected to their curriculum. They needed a solution that provided data at the classroom, program, and company level. That's where GOLD came in.
Combining GOLD with The Creative Curriculum has enabled leaders like Brereton to provide the many programs they oversee—and the teachers in those programs—with a transformative level of support.
With GOLD, we can get data in a specific classroom and understand what's happening there and what a teacher might need in terms of professional development or support. We can also zoom out and look at the school as a whole. We can go even further and look at the region if we want to. And then, of course, we can look at our entire company.
—Amy Brereton, Ph.D., Executive Vice President for Academics, Endeavor Schools
This holistic view of data has allowed Endeavor to grow and scale by helping them deliver enhanced academic support, engage in more effective communication with families, and discern where and how to invest training resources.
But GOLD hasn't just helped Endeavor reach new levels of efficiency. It's also helped the company advocate for the children it serves.
When it comes to assessment, Brereton believes that a snapshot in time cannot accurately represent a child, especially a young learner who is constantly developing. That's why she favors GOLD, which provides ongoing assessment that builds on itself and tracks a child's progress over a wide span of time. She also values how GOLD enables people who know each child well, such as their teachers, to conduct assessments in a safe, familiar environment, which in turn provides a more accurate look into each child's distinct strengths and challenges. Endeavor teachers have embraced GOLD and used it to capture and document observations that help inform instruction in the areas of development where children needed additional support.
Despite being in the early adoption stages of GOLD and The Creative Curriculum, Endeavor has already seen meaningful results, particularly in the first school that implemented the products.
"The overwhelming majority of the children there are right where we want them to be—or even exceeding the expectations we would have for children their age—which is a very reassuring thing to share with families and with educators.
That's the nice thing about partnering GOLD with The Creative Curriculum—it provides evidence to show that things are working.
—Amy Brereton, Ph.D., Executive Vice President for Academics, Endeavor Schools
Providing Anywhere, Anytime Support for Teachers—From Novice to Expert
Endeavor understands that in order for children to succeed, their teachers need to succeed, too. It's in that spirit that they combined their in-house training with the training offered by Teaching Strategies.
"In our training, we like to ensure educators know why we chose The Creative Curriculum and GOLD," Brereton said. She explained that having additional context allows teachers to better understand how Teaching Strategies products align with Endeavor's mission and values, making educators more likely to embrace the change in curriculum and tools.
Committed to investing in their teachers, Endeavor is also offering the Teaching Strategies Professional Development Teacher Membership and Teacher Acceleration Program.
The Professional Development Teacher Membership offers an array of virtual on-demand and live classes to help educators hone their skills and stay up-to-date on the latest best practices in early childhood education.
The fact that our teachers can take the training whenever they have the time is really important for us.
—Amy Brereton, Ph.D., Executive Vice President for Academics, Endeavor Schools
Endeavor is in the process of expanding their investment in the Teacher Membership to support a cohort of 30 teachers in a yearlong CDA attainment program that will kick off this summer.
Alternatively, the Teacher Acceleration Program helps rapidly onboard educators through a hands-on, focused approach that gets new teachers ready for the classroom and reduces staffing challenges for administrators.
Respecting Teachers Instead of "Teacher-Proofing"
One of the top reasons The Creative Curriculum and GOLD appealed to Endeavor is because they wanted to avoid the prescriptive mentality of "teacher-proof" products. Instead, they wanted a curriculum and assessment tool that enabled teachers to deepen their expertise and capitalize on their creativity to help children learn.
"Sometimes you'll encounter an assessment tool or a curriculum that is just telling the teacher what to say and giving them a very simple checklist. 'Does the child do this? Does the child do that?'
Our teachers are very bright. Their hearts are just coming right out of them. They are smart about children. They are smart about the content. There is no need to teacher-proof anything for them.
—Amy Brereton, Ph.D., Executive Vice President for Academics, Endeavor Schools
Brereton believes The Creative Curriculum encourages teachers to draw from their talents while providing structure and support. Although teacher-proof curriculums might seem convenient because they simply ask teachers to follow instructions, she notes that this is not what Endeavor wants for their educators. Instead, they want to provide scaffolding and support, which is why they adopted a well-codified curriculum that allows teachers to pick and choose the elements that most appeal to them.
Acknowledging that this new freedom can feel like "a scary adventure" for some educators, Endeavor has taken steps to help teachers in need of additional support get comfortable with the new curriculum.
"We meet the teacher where they are and then continue to help them level up their skillset until they feel like they can run with [the curriculum] without as much support from us," said Brereton.
"We're able to get there through a combination of the talent on our team—the people on the ground who are supporting educators both at the schools and across our regions—along with on-demand resources provided by Teaching Strategies and the embedded guidance on the curriculum itself."
Words Matter: The Impact of Shared Language
Brereton considers language a crucial tool for professionals, and she thinks The Creative Curriculum and GOLD have further empowered teachers by equipping them with the necessary lexicon to evaluate and comprehend various aspects of children's learning. This helps set educators up for success by enabling them to communicate effectively about their teaching and assessment methods.
Working one-on-one with educators across Kiddie Country has given Fry a firsthand look at the emergence of this shared vocabulary.
"It's very important what words we use and how we put out to others what it is we're doing," she said, underscoring the crucial role of terminology when communicating with families. The shared language found in Teaching Strategies products has also allowed teachers to forge deeper bonds with other educators across Endeavor and makes it easier to grow and scale.
"As more of our schools utilize The Creative Curriculum, we've had groups of teachers—all of whom are in the Endeavor family—chat about the curriculum, discuss their work, and share their experiences," Brereton said. "And it's because they have shared language around those topics."
Making Teachers' Lives Easier With Tech Timesavers
Adopting a new curriculum takes time. But can it also give teachers time back? The answer, according to Fry, is a resounding "yes."
Overwhelmingly, what I heard from educators [using The Creative Curriculum Cloud] was how smooth lesson planning went. 'You mean I can just do this and this and this and my lesson plans are done for me?' Yes, it's that easy. It was almost as if they were in disbelief that it could be that easy.
—Sheri Fry, Education Coordinator, Kiddie Country Learning Center
Designed as a digital aid for teachers, The Creative Curriculum Cloud provides teachers with online access to everything they need to create enriching, detailed instructional plans.
One of Fry's favorite curriculum features is Day View, which gives teachers an overview of each daily plan, from the question of the day to read-aloud activities and small-group exercises.
Fry explained that Day View is also ideal in cases where lead teachers are out because it allows assistant teachers or administrators to step in without disrupting planned instruction.
Letting Each Endeavor Program Shine
As a community of different schools, Endeavor strives to ensure that each program in their network can build on their strengths and embrace what sets them apart. Implementing The Creative Curriculum and GOLD has allowed them to do just that by elevating the good work of their educators and by providing them with comprehensive assessment data.
"We're taking walking field trips," Brereton said, sharing one of the ways The Creative Curriculum has helped schools cultivate closer ties with their local communities. "In the architecture unit, teachers had children look at buildings near the school, and the children were drawing those while visiting with the architects who helped make some of those buildings. So although Endeavor is a national company using an international resource, we're using it to celebrate individual schools and communities."
Realizing the Promise of Partnership
According to Brereton, not only has the partnership between Endeavor and Teaching Strategies led to better learning experiences for children, it has also helped enhance and deepen all three of Endeavor's academic pillars—developmentally appropriate practices, relationships, and environment. She believes that's partly because educators "feel less pressure to deliver a certain kind of result."
"Instead, [teachers] are able to really enjoy the deep learning that children are predisposed to. And when you're in a classroom with children who are super engaged and excited and joyful—and then you have data to show they are right where they're supposed to be or even above where we would expect them to be in terms of their development and learning—educators feel empowered and inspired."
Hear more from Dr. Amy Brereton
Grow, scale, and sustain a high-quality private child care program with Teaching Strategies.