Best Practices
Five Tips to Prepare for the First Six Weeks of School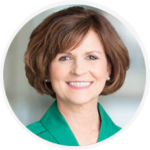 Beth White
Sr. Manager, PD Content, Teaching Strategies
"The first day of school." It's a phrase that speaks to a singularly important time—a time that comes around only once a year and for only a limited number of times in our lives.
Any mention of the first day of school paints memorable pictures for every one of us—pictures that are largely the same, yet entirely personal.
As a former student, you may recall one or more of your own first days of school.
As a parent, you may think of your children's first days of school, often recalling a time of strong, mixed emotions.
And as a teacher, you probably also think of your first days of each year in that very important role, making you an essential member of so many other people's memories of the first day of school.
The guidance in the First Six Weeks (available for preschool and kindergarten) prepares teachers for the first day of school and beyond with unparalleled support for effectively navigating those essential beginnings. But what about the weeks before the first six weeks? What should teachers be thinking about and working on then?
Here are five recommendations for the weeks before the first six weeks to help you ensure that you and the children are able to approach that first day of school with confidence and enthusiasm.
Prioritize getting to know children and families. As soon as you have names and contact information, start reaching out to families. The best teachers are also the best learners, and the most important thing you can ever learn about is children and their families. If possible, meet them "on their own turf," either through home visits, video chats, or wherever the family believes will make for the most comfortable first meeting.
Fill your classroom walls with opportunities for children to make the classroom their own. Consider the absolute necessities, such as labeling cubbies and other storage spaces, and then let go of everything else. Consider whether the classroom says, "This is the teacher's space," or whether it says, "This is our space."
Lay the groundwork for an intercultural, inclusive environment that values and empowers all children and families. Ask a variety of other people—colleagues, supervisors, even friends or family members who work in a field outside of early education—to visit your classroom and look around with these questions in mind: "How is this place welcoming to me? How is it not?"
Consider the physical setting and how it may contribute to children's active engagement and positive decision-making. Remember that play is the work of childhood and that young children feel most comfortable in small groups and when there is a daily mix of active and quiet experiences and spaces available to them.Sit on the floor or in a child-sized chair in various parts of the room to see it as the children will. Can the children reach everything they need to? Is it clear where each material "lives" in your classroom and how children can help keep everything organized and cared for? Is there a space where you can meet as a large group, where everyone can sit comfortably and see you and each other? Are there places throughout the room where you can meet with small groups?
Help ease the transition by acknowledging that the first day of school often arrives with mixed emotions, for both the children and their families. When children and families start the school year already knowing how much you care about them and want all children to succeed, the first day of school can be a joyful experience for everyone. Be clear about your own eagerness to meet each of them, get to know them, and build a shared community where each of them is respected, has a voice, and loves coming to school. Doing so will create a positive experience with benefits that will carry on long past your upcoming year together.
Here's wishing you, and all the children and families you serve, the best-ever back-to-school, from the first day through the first six weeks and beyond.
Let us hear from you!
What are your own tips for helping children and families feel welcomed and valued, even before the first day of school? Let us hear from you!
Looking for more tips for the first few weeks of school?
Our 6 Core Questions eBook shares six questions to consider for building a positive classroom community.