Company Updates
Introducing…The First Six Weeks!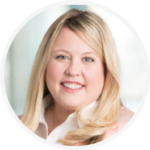 Breeyn Mack
Senior Vice President of Education, Teaching Strategies
I know, I know: it's April. So why am I writing about the first six weeks of school?
We're in the thick of prepping for the last six weeks of school! Well, it just so happens that the end of the year is the perfect time for reflecting and planning for the beginning of next year.
When I was a teacher, I used to get so frustrated when I received new curricular resources mere days before the children arrived in August. How could I possibly digest the material and intentionally plan for a strong start using resources that I was getting to know alongside the children in my class? When August 22nd rolls around, I want my head in the game. I want to be thinking about the special characteristics of this year's class, not processing all the new "approaches" outlined in the unfamiliar curriculum I'm supposed to master in an instant. It's during late spring and early summer—not anywhere near mid-August—that I can take the time to reflect on the previous year and then thoughtfully, intentionally, and thoroughly plan for the year ahead.
We've heard from the field that others share that sentiment. They told us that while our foundation volumes are immensely helpful—particularly at the beginning of the year—it can feel overwhelming to know where to start. Taking that feedback to heart, my team of former preschool and kindergarten teachers worked closely with me to create two new resources to bring to the forefront the most important information for teachers to have at their fingertips during the critical first six weeks of school.
A Stronger Start to the School Year
All too often, the beginning of the school year feels rushed: "Here's your cubby, here's your carpet square, now let's learn a shape!"
When we don't take the time to build a strong foundation of community and learning in our classrooms, we miss an incredible opportunity to maximize children's development and learning. Only when children feel safe, valued, respected and welcomed can they get the most out of their early learning experiences. And that takes time and focus.
It is my hope that by embedding timely, well-placed teaching tips in these resources—research-based insights into developmentally appropriate practice—teachers and children will be able to collectively prioritize their efforts, feelings, and discussions during the first weeks of school on creating a nurturing and respectful community of learners where all are valued and all can be successful. Further content learning, investigations, and explorations will be exponentially more effective when children are comfortable and feel confident enough to share their ideas, take risks, and apply positive approaches to learning and problem-solving.
The First Six Weeks: Building Your Classroom Community
Our new The First Six Weeks: Building Your Classroom Community resources for preschool and kindergarten deliver what I wished I had when I was a teacher: timely, specific support for building a strong foundation during what can feel like a chaotic time of year.
In addition to updated daily plans that focus on building children's social–emotional skills, these resources include an expanded "Preparing for the First Days of School" checklist—strategies you can consider and act on now as you begin to make decisions about the structure, environment, and experiences you will offer next year in ways that are intentional and meaningful for children.
Thank you for all you do to be reflective in your practice and for your ongoing commitment to creating spaces where all children feel inspired and loved.