Company Updates
All Essential Ingredients for High Quality Early Childhood Education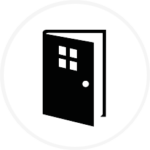 Our comprehensive program supports a nurturing environment that offers each child encouraging, engaging learning experiences of the highest possible quality—where all children develop a love for learning and become creative, confident, and caring learners.
All of the essential components of a high-quality early education program1 can be found in our research-based program, integrated in a single digital experience. With our program, you can…
identify each child's skills, knowledge, and abilities and provide an individualized path forward for development and learning.
empower the whole child by placing equal emphasis on academic rigor in content areas and cognitive, physical, and social–emotional development, with learning taking place through intentional play, hands-on and "minds-on" project-based investigations, and meaningful interactions that inspire a lifelong love of learning.
build powerful family partnerships with content and tools that help families create meaningful home learning experiences and build positive parent-child relationships.
continuously improve outcomes through data insights only available when valid, reliable, authentic formative assessment is linked with other essential components of teaching.
receive a range professional development and training, with the support, encouragement and guidance that matters, each and every day throughout your professional journey.
Only Teaching Strategies integrates all essential elements: curriculum, assessment, professional development, and family partnerships.