Best Practices
Informed Intentionality: A Back-to-School Webinar Series for Early Childhood Educators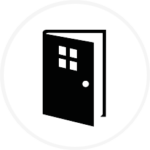 It's back-to-school season, and that means that educators and caregivers everywhere are busy preparing for the year ahead. The good news is that today's teachers have access to more resources and more information than ever before. But all those choices can quickly become overwhelming.
Throughout this four-part webinar series, we explore the concept of informed intentionality, because though intentionality is essential, it is not enough by itself to ensure the decisions you make will deliver the outcomes you desire.
Join us as we cut through the beginning-of-the-year noise to discuss how to be both informed and intentional. We look at what's essential in an early childhood classroom, what's nice to include if time and resources allow, and what you don't need to worry about at all.
Creating Your Physical Environment
In this first of our four-part webinar series, we will talk about essential considerations for the wise use of space and resources. We will explore what's absolutely necessary to include from the start, what's important for the children to add themselves, and what's best left out altogether.
Fostering a Strong Sense of Community
Join us for this hour-long webinar in which we talk about the essentials of fostering a strong classroom community, including how the classroom community can help all families feel welcomed, valued, and included and guide them in ways to support and extend their children's learning at home.
Choosing Materials That Promote Content Learning
Early childhood teachers love their classroom materials almost as much as children do. It's the very "stuff" of active engagement. But not all classroom stuff is created equal.
In this webinar, we will address important questions about intentionally selecting and presenting classroom materials.
Share-a-Thon: Starting Strong and Growing Stronger
In the final installment in our four-part back-to-school series, we will recap some of the ideas covered in our first three webinars and show you how they fit together to help you start strong and keep getting stronger as the year goes on.