Best Practices
Introducing Classroom Materials from Teaching Strategies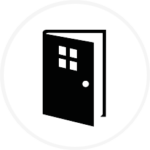 At Teaching Strategies, we believe children learn best from the world around them, and their exploration begins in your preschool classroom. High-quality classroom materials encourage children to investigate and play, support shared writing experiences, and allow them to make their own discoveries. Providing the right classroom resources helps guide teachers daily instruction and drives teacher effectiveness. Teaching Strategies is excited to share our new preschool classroom materials and our exclusive nonfiction books with you, an engaging new expansion of our connected ecosystem.
The Essentials Kit: All of the Right Materials. All in One Kit.
The Essentials Kit ensures preschool children and teachers have access to the materials they need to seamlessly guide instruction and engage in meaningful daily learning experiences in all areas of your classroom.
For the Classroom: bilingual print materials that children and teachers will use daily in their preschool classroom, including items such as open-ended question starters, charts and graphs to record children's findings, interest area labels, block labels, and charts that support social–emotional development
For Investigation: materials that support observation and exploration, problem-solving, organizing, and shared writing experiences, including clipboards, measuring tapes, eyedroppers, and tweezers.
For Intentional Play: materials that intentionally support all areas of development and promote open exploration of literacy, math, science, technology, social studies, and the arts, including tangrams, flashlights, and a replica microphone
The Essentials Kit was built to enhance the teacher's ability to implement The Creative Curriculum for Preschool with fidelity, but the materials can be used to support any preschool classroom. Check out what's included.
The Kodo Kit: Open Children's Imaginations With a Kit Built for Play

The Kodo Kit includes sixteen unique tools that were selected and tested for their versatility and durability. They encourage children to engage with the interest areas of your classroom.
Energize Children: Enhance children's experiences in the interest areas in your preschool classroom. Simply by placing these high-quality materials in your classroom, children's minds open and learning comes to life.
Bring Interest Areas to Life: Watch the investigative minds of children open as they explore materials designed specifically to energize study topics and encourage open-ended play.
Support Children's Development: Support development in all the areas of learning, including social–emotional, physical, cognitive, the arts, social studies, science and technology, mathematics, and language and literacy.
The Kodo Kit includes a variety of unique materials that complement our investigative studies in The Creative Curriculum but can effectively complement any preschool classroom. Check out what's included.
Share Stories That Inspire With Our Nonfiction Books
Though frequently brimming with fiction, children's libraries often lack nonfiction books. Highlight topics and concepts that children will love with exclusive titles from Teaching Strategies for your library or to share with families at home. Check out our collections of children's books.
Nonfiction books that are exclusive to Teaching Strategies, available in both English and Spanish
Barefoot Books that highlight topics and concepts that children will love, available in both English and Spanish
Allow children to see themselves and the communities to which they belong as they engage with real-life experiences from the world around them with our collections of children's books.
Teaching Strategies is committed to supporting early childhood education programs with a connected ecosystem that includes curriculum; assessment; family engagement; professional development; and, now, high-quality, engaging classroom materials for your preschool classrooms and an exclusive nonfiction book collection from Teaching Strategies.