Company Updates
Introducing ReadyRosie: Talking with Founder, Emily Roden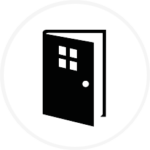 Have you heard the news? ReadyRosie is now the newest member of the Teaching Strategies family! This one of a kind solution brings new perspective to the home-to-school connection by providing educators with meaningful ways to engage families in their child's learning and development.
Today we've invited ReadyRosie founder Emily Roden to share the story behind ReadyRosie. Read on to learn why she created ReadyRosie, how it became part of Teaching Strategies, and how it's changing the family engagement landscape in today's schools.
Tell us a little bit about yourself and what led you to create ReadyRosie.
I was a classroom educator and then an educational consultant when I had my first child, Rosie. I was overwhelmed and humbled at the tremendous task of parenting and constantly asked myself if I was doing enough. When my son, Frank, was born two years later and I was managing multiple children and a full-time job, I started looking for quick, easy activities that I could use in my interactions with my children that would support their development. Like many 21st-century parents, I turned to Google and Internet searches for help. Sadly, I found three things: Pinterest-like activities that were cute, but not necessarily research-based, and that required materials that I didn't have on hand; apps and digital tools designed for my child to interact with directly, which took me (the parent) out of the equation; and long, complicated dissertations and research articles about my critical role in my child's development that offered no quick actionable steps for how to actually develop my child through human interactions.
If I was this lost about parenting, how confused were the caregivers who did not have an educational background, who might be working multiple jobs, or who might be new to this country? I knew that Pinterest activities and mobile apps for children weren't the answer to authentic, transformative family–child bonding—and that realization was the birth of ReadyRosie.
Parenting has been one of the greatest joys and greatest challenges in my life. Everywhere I go, I look at families and think about the resources that they have available to help them raise and develop the next generation. The task of providing these resources is huge and impacts all of us. But when parents are empowered and supported, the future—despite the challenges—is very bright.
Why is the school-to-home connection so important for today's schools?
Changing outcomes for children is not an easy or fast process. Many educational heroes have fought for high-quality classroom experiences, reliable and authentic assessments, and whole-child approaches to learning. Our responsibility at ReadyRosie is to ensure that EVERY interaction a young child has, whether it's with a caregiver, teacher, or family member, is supportive of their development. All children need and deserve a nurturing, stress-free environment at school and at home. I think that often, legislators and school administrators have felt that the home environment is outside of their circle of influence or beyond their impact, but that is not true! When schools initiate and value partnerships with families and clearly communicate what those partnerships looks like, families respond with enthusiasm.
How is ReadyRosie different from other family engagement resources or parent curricula?
ReadyRosie meets families where they are—in the home, car, grocery store, etc. As modern adults, we have access to more information than ever before. When we have a question or want to learn how to do something new, we don't often register for an in-person class. Instead, we turn to the Internet—an accessible "point of need" resource—to find a video that can walk us through a hands-on solution. That's exactly what ReadyRosie does for families around parenting—we provide parenting guidance at their "point of need." The amazing part is that all of the ReadyRosie content is curated, aligned to research-based developmental goals for children, and connected to classroom learning so educators and families can rest assured that their time is being spent in meaningful ways.
The ReadyRosie videos feel authentic. Why was it important for you to showcase real families in real situations?
When we launched ReadyRosie in 2012, our content developers (most of whom are still with us today) were educators, not filmmakers; so when we decided to make modeled video tips for families, we assumed that we needed to find actors. The videos we filmed with actors were a huge flop—they seemed staged. We wanted the "Modeled Moments" videos to feel more like looking into a window and catching a real interaction happening in real life with a real family. So, we shifted and started filming with real families. This shift not only added an authentic feel to the videos, but more importantly, it gave us the opportunity to co-create our content with real families. We did not have families memorize and recite scripts. Instead, we provided a direction or an idea and these amazing and diverse families brought the concepts to life with their own language, nuances, and input. When you watch a ReadyRosie video, you can instantly see that it feels real, because it is real; our videos reflect what the experience might look like for any family, complete with mistakes, fidgeting, and resets. This concept of co-creation became so important that has carried over into everything we do at ReadyRosie™—from our video creation to the development of all of our resources and user experiences.
One unique feature of ReadyRosie is that it provides teachers and administrators with insightful data about children's progress (and interactions with family members) at home. How can educators use this data to tell a more complete story about children's growth?
First of all, educators measure the things that directly impact child outcomes, so the fact that we are now talking about measuring family engagement is exciting. It means that stakeholders are beginning to realize that what happens outside of the classroom matters! In the past, we labeled events like family nights and practices like sending books home in children's book bags as "family engagement." In reality, if the books teachers send home are never read, or if the activities and games that families learned during a family night at school are never played at home, we know those efforts will never impact child outcomes and can't truly be called "family engagement." Without engagement data that we can learn from and take action on, those activities become more about checking a box for a family engagement requirement rather than transforming home experiences for children.
At ReadyRosie, we know, and have designed our data dashboard to reflect, that children's "outside of classroom" experiences impact their "in classroom" experiences and directly contribute to the development of the whole child. The data that ReadyRosie™ provides empowers educators to make informed, individualized instructional decisions based on what a child is experiencing outside of the classroom. This has never been done before.
Since ReadyRosie was developed back in 2012, how has it evolved?
What a great question and one of my favorite topics to discuss! Because we are continually co-creating with educators and families, and because we believe data should drive our decisions, we have made several purposeful pivots and taken many intentional turns in the past seven years.
We started in 2012 by simply sending video tips (we call them "Modeled Moments") to families in English and Spanish via email. We were seeing decent usage, but in 2016, we started experimenting with the idea that "Modeled Moment" video activities could be even more meaningful for families if they were connected to classroom learning experiences. That is when we created the ReadyRosie Share platform, which enables an educator to curate playlists of "Modeled Moment" activities and send them to an individual or to an entire classroom. This was a game changer because families were now receiving content from their trusted teacher. Our video views skyrocketed as a result. This revealed two important things: first, that the teacher/caregiver relationship is the starting point of all transformative family engagement; and second, that families respond to activities they know are connected to what their child is experiencing in the classroom.
What brought you to Teaching Strategies and what are your hopes for the future?
Before starting ReadyRosie, I spent several years in educational publishing and experienced firsthand that all educational companies are not created equally. They all have different cultures, values, and priorities. ReadyRosie was approached by several educational organizations that all offered different kinds of partnerships and all pointed to a variety of "wins" if we chose to partner with them. Teaching Strategies was the first to prioritize the potential wins for children, educators, and families. The heart of Teaching Strategies beats for the same things that motivate ReadyRosie—improving outcomes for children, closing the opportunity gap, and seeing all children thrive because of their supportive relationships. Out of all of the organizations that approached us, Teaching Strategies was our perfect match. With this partnership, the sky is the limit. As I write this post, I am envisioning deeper integrations between home and classroom powered by aligned curriculum and assessment data. I am envisioning how our data can drive family partnerships and imagining how our future empathetic design will make partnering with families and engaging with children easier and more meaningful for the classroom teacher. ReadyRosie and Teaching Strategies are truly better together.
Share your ideas in the comments below. And stay tuned for more from Emily Roden as she joins the Teaching Strategies blog as a regular contributor!
How are you engaging with families in your own program?