Company Updates
Introducing the Teaching Strategies Coach Membership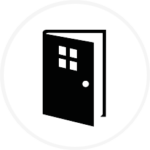 In sports, it is said that a good coach can change a game, but a great coach can change a life.
Educational coaching—like any kind of coaching—is all about helping others develop and learn and improve their knowledge base and skillset. What sets educational coaching apart from the sporting variety is that, by teaching teachers, these coaches intentionally create situations in which everybody wins.
Making Sure Everybody Wins
An effective coach in education provides individualized support for teachers by helping them repeatedly identify their growing knowledge, skills, and abilities and then leveraging those assets to scaffold continual improvement in their day-to-day practice.
If this cycle sounds familiar, it's because it's exactly what effective teachers do for the children in their classrooms. The fact is that effective teaching is much the same at any level. And everyone—regardless of age, role, or level of experience—needs and deserves intentional opportunities to improve and expert guidance to help them get there.
Here at Teaching Strategies, we believe that effective coaching is a win-win, which is why we've created the Coach Membership—to build the coach's capacity to lead groups of teachers toward continual improvement.
Introducing the Coach Membership
We wanted to find a way to help you elevate your entire coaching cycle throughout the year to boost outcomes for children. We wanted to both amplify the coach's voice and simplify the coach's workload. So, we started by identifying everything that our 40 years in early childhood education has taught us about teacher professional development, and we packed it into a powerful new toolbox designed specifically to help the people who help the teachers.
If you are an instructional coach, a school administrator, a program supervisor, a staff developer, or a mentor teacher whose goal is to guide teachers towards increasingly effective practices, then you are the person we had in mind when we created the Coach Membership.
Early childhood programs whose teachers implement curriculum and assessment with fidelity are more likely to have a positive impact on child outcomes. The Coach Membership is designed to help leaders guide teachers—at all levels—to apply best practices and achieve high fidelity to maximize outcomes.
Soon, with the new Coach Membership, you will be able to
measure and improve fidelity of implementation,
leverage in-the-moment guidance to effectively coach each teacher,
build relationships and garner insights with the support of a personal mentor and a world-class professional learning community, and
scale your coaching practice to improve instruction and learning.
The Coach Membership will include the following components.
Coach Mentorship: Advance your coaching practice with a personal mentor who is an expert in The Creative Curriculum and GOLD, private virtual coaching sessions, interactive small-group coaching sessions, and weekly live discussions.
Coaching to Fidelity App: Equip coaches with the tools and guidance they need to measure fidelity and effectively guide teachers towards optimal implementation of The Creative Curriculum for Infants, Toddlers & Twos, The Creative Curriculum for Preschool, or GOLD and best practices, including the ability to capture photo and video observations, embedded guidance and mitigation strategies, shareable action plans, and notetaking capabilities.
Professional Learning Community: Engage, connect, and share experiences with other early childhood educators through mentor-moderated discussion forums; exclusive community groups, including a "Coaches Corner"; and the open sharing of ideas. Plus, gain insights into teacher's needs and challenges.
On-Demand eLearning Courses: Enjoy a comprehensive professional development system with unlimited access to a large catalog of flexible, modular, and asynchronous courses in English and Spanish; over 400 hours of research-based content; all training required by CCDF annually and for the CDA credential; the ability to earn continuing education units (CEUs) and state training hours; personalized learning journeys; real-time progress tracking with a professional development dashboard; and certificates and badges.
Live Classes: Gain unlimited access to register for scheduled, live, and virtual professional development sessions on a variety of popular topics.
To Fidelity… and Beyond!
Educational coaches guide teachers towards fidelity of implementation, which is, of course, an impressive goal for any program. But they also do something much bigger and longer-lasting: they help teachers envision what is possible, both for themselves and for the children they teach.
The very best coaches change many lives. Come check out the all-new Teaching Strategies Coach Membership, created specifically to support them in that work.
Achieve Higher Outcomes With Higher Fidelity: Introducing the Coach Membership
Join us to learn how this transformative, new approach to coaching will help you scale and elevate coaching in your program.