Best Practices
Introducing the Free Ready. Set. Go! Teacher Toolkit: Resources to Start the New School Year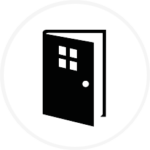 Every highly skilled, experienced educator was once a beginner.
One of the many traits that highly skilled, experienced educators have in common is that they love sharing their well-earned wisdom with others who are just entering the profession—wisdom that often follows the statement, "Here's something I wish I had known when I was just starting out."
At Teaching Strategies, we not only routinely hear this type of guidance from educators across the country, but also in-house, from those of us here who once worked in classrooms. We have all said it ourselves. In fact, it's this spirit of providing practical support for teachers that drives so much of what we create, including our all new Ready. Set. Go! Teacher Toolkit.
The Ready. Set. Go! Teacher Toolkit is a curated set of resources that provides focused support for new teachers who are preparing for the important work of becoming early childhood educators and for experienced teachers who are looking for a little extra help with welcoming the new school year. We are offering the entire Ready. Set. Go! Teacher Toolkit free of charge to anyone who would like to use it, and we encourage you to share this announcement (and the direct link to the toolkit!) with the other preschool teachers and administrators you know.
The Ready. Set. Go! Teacher Toolkit includes resources from across the Teaching Strategies ecosystem of solutions. It provides helpful, research-based information about topics that matter most to teachers, including
building a caring classroom community based on positive, trusting relationships with each child and family;
creating welcoming environments that invite learning and promote creativity, independence, and collaboration;
planning and facilitating meaningful classroom experiences that inspire wonder, honor curiosity, and intentionally foster development and learning;
gathering and leveraging assessment information as a means of supporting each child's unique strengths, needs, and interests; and
creating a sustainable routine of self-care.
Additionally, we've included examples of specific play-based, developmentally appropriate classroom experiences that can help you put these ideas into practice.
Resources Plus Guidance = The Support Teachers Need
It has always been important to make sure that teachers have access to effective resources and the guidance on how and when to use them. However, events of the past several years—including recent staffing shortages that could lead to unprecedented levels of brand-new teachers entering the field this fall—have rendered these traditional needs greater than ever. Having a set of curated resources at your fingertips that you can offer these teachers will help set them up for a great start to the school year.
To all of you who are already experienced educators—and to all of you who are just starting the journey toward this important, special role—we thank you. Your work matters, and we are honored to be your partners in promoting the growth and development of all learners—from that of the children in your program to that of the adults who lead it.
The Ready, Set, Go! Teacher Toolkit
With resources to build caring classroom communities and facilitate meaningful classroom experiences, new and experienced teachers can start the preschool year off right.