Company Updates
Introducing the Teacher Acceleration Program within the Teacher Membership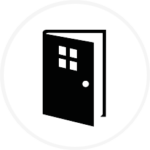 Educators spoke, and we listened. The result is our Teacher Acceleration Program, available free of charge for a limited time through our Teacher Membership.
As part of our mission to keep our finger on the pulse of early childhood education, we recently conducted our first national survey of early childhood educators across the U.S.
The responses echoed many of the direct conversations we've had with school leaders and confirmed what we suspected to be true: early childhood programs are struggling to fill critical teaching roles, teachers are entering the field with limited experience and training, and educators are under enormous stress.
With this in mind and fueled by our commitment to supporting school leaders and educators, we launched the Teacher Acceleration Program (TAP), available free of charge through our Teacher Membership.
A Hands-on, Focused Approach
Our 8-week program will help rapidly onboard teachers with a hands-on, focused approach that includes
dedicated coaching, along with coach-led classes and discussions available four times per week;
a discussion forum in The Hub, our virtual professional community that allows early childhood educators and experts to network and support each other;
weekly classes covering top areas of interest for early childhood teachers, such as
– The Importance of Play,
– How Children Learn, and
– Your Materials and How to Use Them;
an Ask the Expert hotline with a guaranteed 2-hour response time; and
daily live Q&A and office hours.
Support That Promotes Success
With a new cohort of teachers starting weekly, TAP
supports teachers through personalized coaching;
provides the guidance teachers need to effectively implement The Creative Curriculum;
boosts instructional effectiveness;
is designed to attract, retain, and empower teachers, helping reduce turnover; and
frees up administrator time and relieves administrators of staffing issues.
Since no two teachers are the same, we also designed our program to be flexible. Participants can receive dedicated support whenever works best for them and choose from an array of learning formats and resources.
Ultimately, our goal is to meet teachers whenever and wherever learning fits best.
Webinar: Introducing the Teacher Acceleration Program
If you're ready to successfully onboard new early childhood educators—all while freeing up administrator time—sign up for our webinar on the Teacher Acceleration Program.