Company Updates
Teacher Survey: Professional Development Key to Well-Being & Retention Among Early Childhood Educators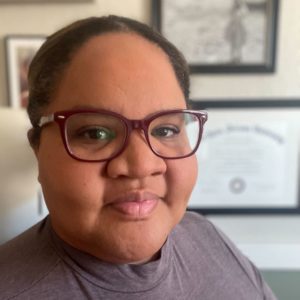 Nicol Russell, Ed.D.
Vice President, Implementation Research, Teaching Strategies
At Teaching Strategies, we recently conducted our first of many surveys in an ongoing series to capture insights and perspectives in early childhood education across the U.S. In our first iteration, we sought to understand the impact of the pandemic on educator well-being, concerns over retaining educators in the field, and how professional learning can support early educators. According to the survey results, nearly half of educators reported they are struggling with mental health and burnout, and half said that staffing shortages are playing a role in those struggles. In fact, mental health ranks just below compensation as the main reason why 20% of early childhood educators surveyed said they're considering a career change. Among that group, 43% cited low pay, and 40% cited mental health as their primary concerns.
Despite echoing the disheartening impact the pandemic has had on early educator well-being, the survey also reflected the important role professional development plays in job satisfaction: 70% of early childhood educators enjoy more job satisfaction when they have access to high-quality professional development opportunities. The survey also demonstrates a strong link between professional development and job retention: among early childhood educators planning to leave the profession, 65% are less likely to have access to professional development than those planning to stay.
Though it's unnerving to learn that professional development opportunities aren't available to anyone who wants (or needs) them, these results inspire some optimism: early childhood educators remaining in the profession are seeking avenues to expand their skills to better serve young children.
To advance professionally, the survey showed an overwhelming preference for online, on-demand professional development across all age groups of respondents: 60% said it was one of their preferred methods, while nearly one-third said it was their only preferred method. Only 18% said they want in-person opportunities.
As a former early childhood educator, I understand the preference for professional learning that can be scheduled around an early educator's day. Teachers aren't interested in hour-long sessions squeezed into already busy work weeks. I've also been an administrator who struggled with planning for coverage so teachers could participate in professional development during after-work or weekend hours. Online, on-demand professional development programs provide the greatest flexibility, as users can work on an e-learning course or make progress toward a new credential when it best fits their schedule.
The science of active implementation tells us that positive outcomes require attention to effective interventions, effective implementation, and enabling contexts. Right now, early childhood educators are dealing with strained contexts, intensified by the ongoing pressures of the pandemic. Teaching Strategies—a partner early childhood educators have trusted to provide the right interventions and implementation support for over 40 years—is committed to doing what we can to help create better working conditions. This survey, designed to hear directly from early childhood educators, is a first step.
Now that we know where they stand, it is time to start meeting them where they are with professional development that enriches their well-being. Resources like Teaching Strategies' newly launched Teacher Membership offer such online, on-demand, accessible professional development. With numerous courses, self-paced pathways to credentials, a community of peers willing to discuss best practices, and exclusive access to experts in the field, the program offers a simple yet effective solution to supporting the early childhood workforce.
Cultivate High-Quality, Developmentally Appropriate Practice Year-Round
Catered to the unique needs and demands of adult learners, the Professional Development Teacher Membership combines the power of a professional learning community with the flexibility of anywhere, anytime learning.