Company Updates
Enhancing Classroom Interest Areas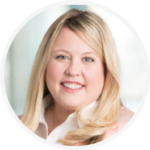 Breeyn Mack
Senior Vice President of Education, Teaching Strategies
So much of the work my team and I do at Teaching Strategies centers around creating the resources we wished we had when we were teachers and directors in programs. It was that teacher in me who first took notice of Kodo when I saw their booth at NAEYC a couple of years ago. Their beautiful, open-ended, high-quality pieces immediately caught my eye. The minute I started playing with Kodo materials I wished I had had them in my classroom! As a director of a small private preschool, I struggled to make the best decisions about pieces to add to my classroom environment with a limited budget. I wish I had had Kodo back then to help me invest in my environment over time.
Authentic, High-Quality, and Unique
Kodo is known for designing their products and resources to promote investigative learning. Their unique and intentional designs provide unlimited use and promote children's creativity and problem-solving skills. A collection of materials could be used for more than one outcome, in more than one way, in more than one interest area.
An Exciting Partnership
Recognizing Kodo shared a strong commitment to creating developmentally appropriate, high-quality, innovative classroom resources that support children's critical thinking skills and promote joyful learning experiences with us at Teaching Strategies, it was clear there was real opportunity for an exciting partnership.
Enhance Interest Areas with Curated Collections
Teaching Strategies began in 1978 with the introduction of our first product, Room Arrangement as a Teaching Strategy, which focused on sharing the importance of interest areas in an early
childhood classroom.
Over 40 years later we are still promoting the critical importance of ensuring teachers are intentional and thoughtful around the materials they incorporate throughout their interest areas to facilitate, encourage, and extend children's learning in meaningful ways. A partnership with Kodo seemed only natural, bringing specially curated collections of Kodo materials together to intentionally enhance interest areas. The curated collections we have created together feature materials that promote responsive teaching practices, support children's ideas and creativity, and encourage inquiry-based, high-quality learning experiences.
While the Curated Collections are designed for specific interest areas, the materials included are open-ended to allow teachers and children to find limitless opportunities to use them throughout the room.
Curated Collections Uniquely Designed for:

When children explore flexible, open-ended materials, teachers have opportunities to model wonder, pose questions, engage in conversation, and introduce new vocabulary within contexts that are relevant and meaningful to children.