Best Practices
Nurturing Anti-Bias Education: The Journey Continues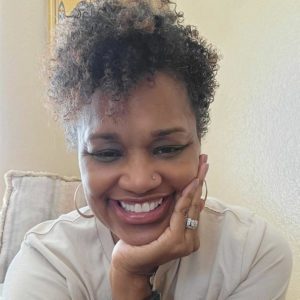 Tina Sykes
Applied Research Manager, Teaching Strategies
My first memory of being treated differently because of my race occurred in 1st grade.  It was December, and the whole classroom was excited about the pending arrival of Santa Claus and the gifts he would bring on Christmas morning. My teacher, noticing our anticipation and enthusiasm (and perhaps having a little of her own) decided to give us the task of cutting pictures out of magazines or drawing pictures of what we were hoping Santa would bring us. She, too, would cut out items she wanted and would post all of our items on the front wall of the classroom. In my elation, I joyfully volunteered my mother, an artist, to draw a big picture of Santa and his empty toy bag. I suggested that we could glue our drawings and cut-out pictures into Santa's bag. My teacher agreed, and that afternoon, I notified my mother of the plan and her critical role in it.
Later that week, my mother shared her drawing of Santa with me. She had drawn a huge image of Santa with his red suit, white beard, and brown skin. Puzzled, I said, "But Momma, Santa is White." Ever the proud Black woman, my mother replied, "Santa is magical. And in our family, Santa is Black." Being 6 and believing my mother to be all knowing, I proudly took the drawing to school and gave it to my teacher, a White woman. She took one look at the drawing, smiled slightly and said, "Thank you."
Coming in from recess, I noticed she had posted the drawing on the back wall instead of the front wall as originally promised. She told the class, "Tina's mother has drawn a picture of Santa and his gift bag. If you want, you can put your drawings and cut-out pictures in the bag or you can glue them to the red and green construction paper in our art center." The task that had initially been a whole class activity had been turned into an optional one. Only a few of my classmates put their drawings and cut-out pictures in Santa's bag. My teacher put her items on green construction paper. I remember feeling confused, sad, and invisible. As an adult looking back on this activity, I also wonder how my peers who did not celebrate Christmas, or the "existence" of Santa Claus, may have felt.  I also realize that my teacher was more than likely not aware of the hurt and harm her actions caused me. If she had known differently, I believe she would have handled the situation differently. Perhaps she would have implemented an anti-bias approach and celebrated the diversity and differences found within the classroom community.
An anti-bias approach acknowledges and affirms each person's identity and cultural ways of being. This includes race, gender, religion, ability, language, socio-economic status, family structure, and so much more. This approach helps all children feel a sense of belonging and acceptance. In our recent equity series, "You Belong Here: Nurturing Anti-Bias Education in the Classroom and Beyond," Teaching Strategies invited nationally recognized equity leaders, Dr. Iheoma Iruka, Dr. Adolph Brown and Dr. Sherard Robbins, to share their wisdom and knowledge. We also heard from a diverse group of Teaching Strategies staff as we explored the 4 anti-bias education goals: identity, diversity, justice, and activism. Using the NAEYC Advancing Equity Position Statement as our foundation, we discussed how educators can create classroom environments where children, families, and staff can feel safe to show up as their authentic selves.
As Teaching Strategies continues on our path toward advancing equity, we will be actively sharing information, resources, and blog posts that are intentionally designed to shine a light on this important issue and help you along your journey. We believe that understanding, growth, and healing come through listening to each other's stories, and we want to hear from you. We invite you to share your stories and experiences of nurturing anti-bias education—and, in particular, the implementation of the 4 anti-bias education goals—in your classroom and beyond.
We are looking forward to partnering with you along this journey.