Company Updates
Our 5 Favorite Educator Webinars from 2022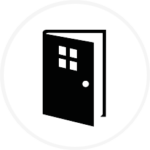 In 2022, we had over 46,000 educators join us for webinars that addressed a wide variety of topics in early education. We hosted discussions on anti-bias classrooms, trauma-informed care, social–emotional learning, change set-up, and so much more.
Below, we're highlighting five of our most popular webinars (and webinar series) from the past year.
1. You Belong Here: Nurturing Anti-Bias Education in Classrooms and Beyond
In this series, we examined the four core goals of anti-bias education: Identity, Diversity, Justice, and Activism. Throughout the series, we were joined by renowned speakers, including Dr. Iheoma U. Iruka and Dr. Adolph Brown, who shared their research and life experience. The final webinar in the series was a special for administrators on diversifying their hiring.
2. Mitigating the Impact of Trauma and Adverse Childhood Experiences
In this three-part webinar series, we explored ways that trauma-informed educators can mitigate the impact of trauma and adverse childhood experiences (ACEs) on young children. Creating trauma-sensitive classrooms has never been more important than it is right now. Prior to the pandemic, more than two-thirds of children had experienced at least one traumatic event by the age of 16. Stress from the pandemic has increased this statistic and magnified concerns for our most vulnerable children.
3. Informed Intentionality: A Back-to-School Webinar Series for Early Childhood Educators
Throughout this four-part webinar series, we explored the concept of informed intentionality, because though intentionality is essential, it is not enough by itself to ensure the decisions you make will deliver the outcomes you desire. We will look at what's essential in an early childhood classroom, what's nice to include if time and resources allow, and what you don't need to worry about at all.
4. Leadership Focus: Leading a Program Where Extraordinary Careers Are Born. 
New teachers are, in many ways, expected to perform the very same tasks as their more experienced colleagues, but often with fewer resources and fewer strategies built into their repertoire of practical skills. In this webinar, we explored ways to provide focused support for new teachers to maintain their initial excitement for the important work of becoming an early childhood educator as they develop, learn, and grow.
This webinar was part of our "Focus on Leadership: A Webinar Series for School & Program Leaders" webinar series. Explore the full series here.
5. Leading Learning: The Transformative Power of Ongoing Professional Development
As an instructional leader, you have the power to support children's learning by supporting teachers' learning. This webinar shares a transformative, new approach to ongoing adult learning that is more inclusive, personalized, and accessible than ever.
Teaching Strategies has a full library of free, on-demand best practices and support webinars.