Best Practices
Are you making space for true partnership in your Parent-Teacher Conferences?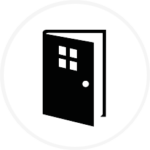 In 2016, 78 percent of students had a parent who attended a scheduled parent-teacher conference according to a recent report found in Child Trends. Schools often take advantage of parent-teacher conferences as an opportunity to share vital information with parents and caregivers, from test scores and class behavior to suggestions for home learning. That means these meetings, which are often scheduled in 15 minute blocks, tend to be jam packed.
All educators come to the conference with a set of points to discuss: assessment data they are required to share, school policy updates, and student work from the classroom. As a family advocate and as a volunteer interpreter, I've had the opportunity to observe many parent-teacher conferences. I've noticed that, in the rush to keep on schedule, often times the only question asked of parents was, "Do you have any questions?"
At ReadyRosie, our goal is to help schools and families work together to close the opportunity gap, which is why we wondered, "What can we design that will support educators and parents/caregivers in framing these meetings as a two way street – and make space for relationship building?"
This is why ReadyRosie has recently launched a Parent Teacher Conference Toolkit as part of our growing suite of resources for educators in our partner schools and programs. You can hear our CEO and Co-founder, Emily Roden, describing this Toolkit in the video below.
We are also excited to announce that we are making one part of this toolkit FREE for any teacher to utilize during this parent/teacher conference season: "You Know Your Child Best!" Questionnaire. Please download this FREE ReadyRosie resource and share with colleagues available in both English and Spanish.
The "You Know Your Child Best! Questionnaire":
Emphasizes through carefully worded communication that families are assets and have valuable insights into their child's learning (You know your child best!). Language is a powerful way to let families know you value them, their role is important, and you're eager to partner with them to support their child's education.
Provides a structured opportunity for families to prepare and share information during the meeting. A piece of paper might not feel mind-blowing but it can help serve as a physical reminder and touchpoint during a hectic time. This can help both educators and families feel more comfortable talking about topics that might not come up otherwise and might feel more personal (for example the discussion of a child's feelings and personality). Let parents know that you welcome their questions and comments – this is the right time to mention those new glasses or a change in living situation.
Supports families with different levels of literacy or speakers of languages other than English or Spanish by including images to provide visual supports for the questions. Even if the document isn't filled out at home, it can still be used by an educator to refer to the visuals and talk through the questions during the meeting.
At ReadyRosie we strongly believe in Karen Mapp's statement in Beyond the Bake Sale: "When teachers reach out with the goal of building partnerships based on mutual respect and common purpose, families will respond." Take advantage of every opportunity to welcome and invite families to be equal partners in your shared goal of supporting their child and remember that you will need to meet every family where they are – the same way you meet every child where they are in your classroom.
What if they still don't come?
If you reach out and you don't receive a reply or families don't attend the conference, consider the barriers that might prevent families from taking advantage of the opportunity. Consider alternative ways to build a home-school connection like offering phone messages in multiple languages, texting services like ReadyRosie and Remind that have built in translation, and/or home visiting programs that can help reduce implicit bias. Child Trends reported significant disparities in attendance by educational attainment and poverty as well as disparities linked to language and race or hispanic origin. Inflexible work schedules (which the report indicates nonwhite parents are more likely to have), transportation, negative experiences in the school system, and lack of interpretation services can impact a caregiver's ability or comfort with participating in activities – and shouldn't be interpreted as a reflection of their interest in their child's education. All families have hopes and dreams for their children.
Build powerful family partnerships with an evidence-informed, research-based family engagement and early learning resource.