Best Practices
Raising Our Collective Cultural Competence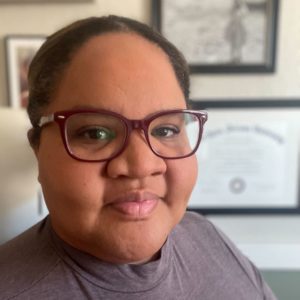 Nicol Russell, Ed.D.
Vice President, Implementation Research, Teaching Strategies
When I was a kindergarten teacher, I used to pride myself on being an inclusive teacher, on being someone who thought about ways to include the cultures of the children in the classroom every day. I would even use the Internet to look up information about cultures I wasn't familiar with. It was during one of my searches that I first came across "Asian American and Pacific Islander Heritage Month." I should also say it was the first time I heard of the combined term "Asian American/Pacific Islander," sometimes shortened to "Asian/Pacific American," APA, or AAPI.
As a Kanaka Maoli (an Indigenous Hawaiian person), I have been called a Pacific Islander often in my life, and while it's a fair label, it has often felt not quite right. I grew up around folks from other island nations in the Pacific Ocean, and while we have some similarities in our languages and cultures, we are uniquely our own people. To group Kanaka Maoli and Maori, Samoans,  Tongans, Chamorros, or any of the other cultural groups together diminishes the robustness of our individual worth.
So, imagine what I felt when I saw the term "Asian American/Pacific Islander." I thought to myself, Isn't it bad enough that those of us born in the island nations of the Pacific are thought of as a monolith? Are we now also reducing the rich, valuable, hearty identities and cultures of Asian Americans by treating them as half of another group?
When I reflect on these questions, I hold in my mind's eye an image of my family on my father's wedding day in 2004. My dad, an African-American man from Birmingham, Alabama who was widowed from my mother, a Kanaka Maoli woman from Waiʻanae, Hawaiʻi, was marrying a Japanese-American woman. On this day, our beautiful families gathered together to celebrate both love and one another's cultures. How can one month of recognition do this kind of unification any justice?
Fast forward almost twenty years, and I'm still thinking about what it means to celebrate "Asian American/Pacific Islander Month." Every year as the month approaches, I think about what I can do to help others (honestly speaking, by "others," I mean the world) ask the same questions about what it means to be "Asian American/Pacific Islander." Here is what I've decided: I help others when I teach them about the richness of my "Pacific Islander" heritage, and I am helped when others tell me about theirs. So, let me tell you two things about what it means to me to be Kanaka Maoli.
Aloha is love, and love is responsibility. Aloha is a commonly known and used ʻolelo Hawaiʻi (Hawaiian word). It means love and can be endearing. It is also used as a greeting. No matter how you use it, know that it comes with a sense of responsibility to authentically connect to those you love and welcome into a shared space with you. In the classroom, aloha can be seen in the relationships teachers build with children and their families, as well as in the ways children are encouraged to be with one another. Think about this the next time you are greeting families, in-person or virtually, and be intentional in showing them you genuinely care.
ʻOhana is family, and "family" means working together. No matter if the family is one you are born into, one that chooses you, one that you make, or one that you choose, families should work together to achieve lōkahi, unity—a family unified in purpose, in joy, in responsibility to one another, in aloha. In the classroom, creating an atmosphere of community and ʻohana is important for establishing a welcoming climate and a culture that gives everyone a feeling that they belong. As you look forward to starting a new school year, be intentional in the ways you create opportunities for children to work together so the spirit of unity can be deepened.
Finally, the next time you feel compelled to plan a "luau" celebration, consider choosing a party theme that doesn't minimize the cultural practices, dress, music, dance, and foods of an entire group of people. Don't get lured in by the slick marketing of grass skirts and tiki torches or the coconut cups and pineapple backdrops. The Kanaka Maoli tradition of ʻahaʻaina, or the sharing of a meal together, has been rebranded as the "luau" and made into a go-to summer kit that I've seen folks use as themes for birthdays and end-of-year celebrations. In fact, some have even used it to celebrate Asian American/Pacific Islander month.
However, a more authentic celebration of cultures, whether mine or others', is to learn about them without trying to make them something they aren't. In the classroom, that means asking families about their cultures and for ideas for appropriately incorporating their celebrations, traditions, rituals, or languages into the curriculum. In doing so, we can help to raise our collective cultural competence.
The Creative Curriculum offers strategies for authentically connecting with the families in your classroom community.