Uncategorized
"I Hope Everyone Is Okay": Nurturing Emotional Understanding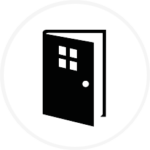 School is out for summer which means I'm soaking up as much time as possible with my children. I'm always amazed at how quickly it seems they are growing up. My son is in middle school now and will, no doubt, be taller than me by the time school starts again! And my little girl is now mature enough to ride her bike to the park on her own. Truly amazing. While they are getting older, I know that I still have an important role to play in encouraging their growth and development—particularly their social-emotional development. Last May, I wrote a piece for Scholastic.com in which I share a story from when my son was very young. For me, it's an age-less reminder of the important role we play as educators, caregivers and family members in helping to nurture and support children's emotional understanding. Happy reading and I hope you have a lovely summer!
Aloha,
Kai-leé
There's a story in our family that has become a bit of a legend. My son, 2-years-old at the time, and his grandmother were taking a walk through the neighborhood when they happened upon a fire truck — roaring away from the fire station, lights on, with lots of commotion. Grandma says, "Wow, look at that fire truck!" My son gets a serious look of concern on his face, turns to look at her, and says: "I hope everyone is okay."
This story has been told and retold so many times. What a wonderful, kind, sensitive, caring boy I raised. Right? Naturally, research suggests otherwise. But I don't need textbooks and research to tell me I'm not the only source of his well-developed sense of emotional understanding. I have a daughter to remind me.
Just last week, on the way home from school, my daughter told me that her friend had been crying at school because she missed her mother and wanted her blanket. "Oh, I'm so sorry to hear that," I responded. "What did you do to help her?" I asked. "Nothing, of course," she replied. "My teachers took care of her. I just played."
Both nature and nurture play a role in the development of skills like empathy, and the ability to recognize and respond to emotional cues. And just like any other area of development, some children's knowledge, skills, and abilities grow at a faster rate than those of others.
Continuing reading at Scholastic.com >>
More strategies to help you support children's social-emotional development
The first six weeks of school provide a unique opportunity to build positive, nurturing relationships with the children in your class. For guidance, explore The First Six Weeks: Building Your Classroom Community, available for both preschool and kindergarten programs.
Also be sure to check out our free playlist on YouTube for even more tips, guidance, and strategies for support children's social-emotional growth.