Support
Summer Reflections for Teachers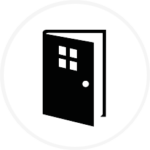 Congratulations and happy summer! Another school year is behind us.
While summer can be a time for rest and rejuvenation, we know that teachers are always reflecting on ways to improve their practice. Below, we've compiled blogs to read, recordings to watch, and plans to make that will help you reflect, learn, and grow in your teaching practice on your own schedule this summer.
Making a Plan to Understand Your Data
To Read:
To Watch:
To Do:
Which skills or objectives did you have the most difficulty collecting data for this year? Align each skill or objective to an Intentional Teaching Experience that you can incorporate into your classroom next year.
Building a Strong Classroom Community
To Read:
To Watch:
To Do:
A strong classroom community is one that is inclusive and welcoming of all children and families. As you prepare for the next school year, make a plan for how you will intentionally incorporate each of the "Six Positive Messages" into your first week of school.
Making the Most of Your Coach
To Read:
To Watch:
To Do:
As you reflect on your teaching practice, make a list of qualities and skills that you admire in a classroom teacher. Which of your colleagues embody each of these qualities and skills? Create a list of role models that you can meet with and learn from during the year.
Bonus: Which skills do you excel at? How could you help other teachers build those skills?
Developing Strong Family Partnerships
To Read:
To Watch:
To Do:
Strong family engagement is an essential element for any early childhood classroom. As you start thinking about how you'd like to engage families this coming school year, make a list of five things you'd like to know about each family on the first day of school. What unique questions can you ask families to learn about them before school begins?
Prioritizing Social–Emotional Well-Being
To Read:
To Watch:
To Do:
Your social–emotional well-being is just as important as that of the children in your care. This summer, make a list of self-care practices you can use whenever you need a little rejuvenation. Come up with practices you can use if you have 15 minutes, 30 minutes, an hour, or even a whole afternoon. Then when you need some time for self-care throughout the year, you'll have ideas for self-care at the ready.
Looking for professional development on other topics or ways to earn CEUs this summer? Our online professional development solution will meet the unique needs of individual teachers at all levels of implementation. Designed in a flexible and modular format, you can choose to complete the interests in a course in the order that best suits you.