Company Updates
Teaching Strategies Employee Spotlight: Jerin, Director, SDR/MDR Team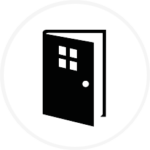 Having worked in EdTech sales for the last 15 years, Jerin (Jones) Lopez joined Teaching Strategies in December of 2022. Jerin says that she loves working in EdTech because "it gives me the opportunity to introduce innovative solutions into traditional and often complex environments like school systems. Working in EdTech aligns with my curious nature and need for experimentation."
When she joined Teaching Strategies, she was excited for the opportunity to execute new initiatives within the sales team and implement new processes around lead management.
Currently, Jerin lives in Brooklyn, NY with her husband Jeff and their two cats: Traci and Professor Ripley. When she's not working, you can find her singing karaoke, catching up on a new sci-fi series (dystopian or parallel universes are her favorite), or playing word games. Jerin also comes from a big family filled with former educators and has an identical twin sister who has recently joined her in NYC and makes life very confusing for her neighbors on a daily basis.
Recently, we asked Jerin to share her thoughts on her work and life at Teaching Strategies.
How long have you worked at Teaching Strategies and how has your career progressed/changed through this time?
I started with Teaching Strategies in December of 2022 with the opportunity to build out the new marketing development representative (MDR) and sales development representative (SDR) roles within the sales team. Over the last 9 months, I have been able to partner with my team and various stakeholders across the organization to implement new processes around lead management and how quickly we are addressing customer needs and interests.
How do you stay connected to your team, as we are a remote-first organization?
The biggest component to staying connected with my team is ensuring they have a voice and space to share ideas and support each other and what we are working toward. Our roles are new in function and can be hard work, so with that, we try to have some fun in our weekly meetings and in our team Slack channels.
What has your experience been like working at Teaching Strategies?
I deeply enjoy the work I do here and am thankful for the team I get to lead and the colleagues I partner with weekly. We have smart, thoughtful people at this organization who make it so I can do my job well and be fully supported.
What has this busy season been like for you, and how have you led your team during this time?
The busy season has been…busy! We spent much of the first half of the year implementing, testing, and training on new lead management processes so that we could greet the busy season prepared to make it count. My team shows hustle and grace in their first busy season together, and it shows in the quality of their work and how quickly they are able to pivot and adapt when necessary.
Make a difference for teachers, children, and families with a career at Teaching Strategies!